The 5 Impactful Marketing Analytics Process
Marketing is a powerful force for any company. Understanding the power of marketing analytics and how to use them correctly can give you an edge in your business.
Gartner's 2020 Marketing Data and Analytics Survey shows that many marketing executives don't think the data is helpful. Fifty-four percent of senior marketing respondents in this survey indicate that marketing analytics has not influenced their organizations that they expected. This comes when marketing executives prioritize marketing analytics as a key enabler in supporting their strategies.
Source: Marketing Data and Analytics Survey
This blog post will cover the five impactful marketing analytics processes that every marketer should know and maximize opportunities.
Align with your marketing objective
A company's investment in online marketing should have tangible results, such as increased revenue or new sales.
Online marketing is an excellent way to drive business results. You can increase revenue, market share, and sales by implementing the right strategies in your company's website design and through social media campaigns that target potential clients on sites such as Facebook or Twitter.
For these investments to produce tangible benefits, they must be strategically implemented at every level of operation, from top management down, so each department knows what steps need to be taken next!
A good place to start when developing an analytics strategy would include defining macro-level objectives (i e., "macro" goals) paired with micro result rate indicators – aka KPIs – specific towards achieving those higher priority targets. Thus, at the core, identifies objectives and KPIs during the strategic planning phase.
To start this process, you need to think about what you want to find out. So, first, think about the questions that you are trying to answer. Then, keep going past the easy stuff and try to think a little deeper.
Map out measures and data sources
Once you have clear objectives and goals, you need to map out the data that will help you measure your progress. This process can get complicated, especially if your existing systems are not set up for marketing analytics.
Based on your objective, figure out what data you need to answer your initial questions. You will need to find tangible information. Where is your data stored? Who gets access? What tool am I using for my analysis? There are a lot more questions you may have to explore to understand your marketing data sources.
The important thing is to figure out what kind of data you are collecting and if it's useful to answer some of your business questions.
If you are using data that is not useful, such as having too much data or bad data, it's time to go back and look at what you need for marketing analytics. Start with the type of data, formats, and sources.
Most marketers already have data in their marketing technology tools like Google Analytics, email service provider, CRM, ad platforms, etc.
Gather data
If you have not yet given data gathering much thought, it is critical to do so.
How are you going to get the data that will help you answer your questions? For marketing analytics, you need to consider how you will extract the data from your current systems and store it.
Once this is done, you can pull together the information that will help answer many of your questions and monitor your success over time.
Many ETL tools in the marketer could help you bring your marketing data into a data lake. Take a look at each of the different parts of your marketing analytics process and see where there are opportunities for you to gather the right data. The data model and the schema will determine how you will be able to answer your questions.
After all necessary data has been gathered, it's time to look at how well you are doing against key business goals.
Analyze and create reports
Using the tools you have identified from your best marketing data sources, go through and generate reports that will help you understand how well you are doing against your marketing objectives.
Start by looking at top-level KPIs relevant to your marketing objective. Then, identify which key performance indicators are doing well or not.
Then drill down into each of these KPIs and look at the data differently to determine if positive or negative trends are emerging. You can start looking for patterns, outliers, correlations between various factors.
Many marketers will use tools like Tableau, Power BI, or Data Studio to review the KPIs in a dashboard. However, deep-diving into the data and gathering insights requires much knowledge and expertise to analyze the performance.
In many cases, advanced marketing analysts are required to run SQL to get the right data marketers to need to analyze. However, the job description for many marketers does not require SQL or data visualization experience. There aren't many marketers with data skills, so marketers with data skills are in high demand.
Take action and repeat
Once you have the insights from your marketing analytics, it's time to test out some of these ideas and see what works for your business.
Try different campaigns with different messages, targets, channels, etc. Then, you can start conducting tests on smaller audiences or select groups of users so that it will be easier to measure their behavior without changes.
A lot of the successful companies I've worked with are always testing and trying new things. One of the key behaviors shared amongst such marketing leaders is data-driven and always testing their hypothesis.
On the contrary, marketers who struggle to help move the business forward are always working on setting priorities and cannot execute the marketing strategies. A marketing team that is struggling to perform is always trying to address urgent and important matters. Most marketers want to focus on quadrant 2, or the not so critical but important thing.
Final Thoughts
Marketing is a complicated beast, and marketing analytics are just one of the many aspects that can help you reach your goals.
To get started, we recommend following these steps to align with your marketing objective. Then map out measures and data sources, gather data through various channels like web traffic or social media interactions, analyze and create reports for insights on what's working and what isn't to make informed decisions about moving forward with your campaign.
The last step involves taking action based on the information you have gathered from all five points above by repeating the process when necessary. Now go forth (and apply this advice) into your work!
Thank you so much for taking the time to read my content.  If you've liked what I've had to say please subscribe!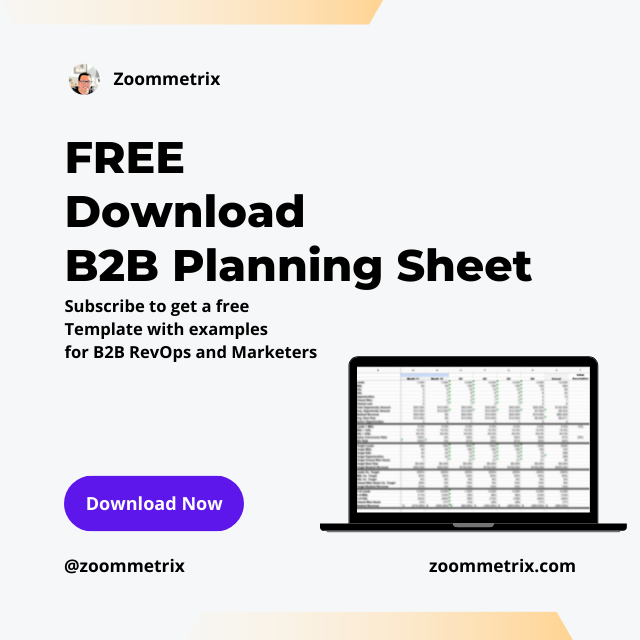 ZoomMetrix Newsletter
Join the newsletter to receive the latest updates in your inbox.
---