3 Types of Tools Marketers Replaced in 2021
The most commonly replaced solutions were marketing automation, ESP, and CRM.
This week's data is from Chiefmartech's article: "Aggregation and integration: why 67% of marketers replaced a martech tool in the past year"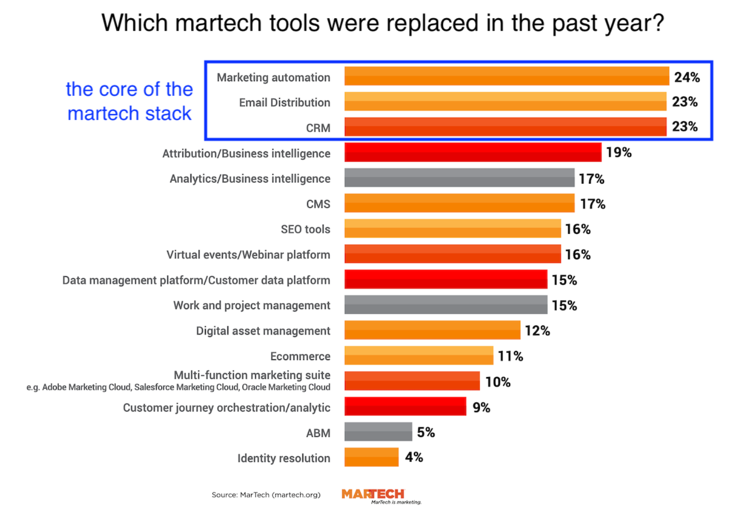 The most commonly replaced solutions were marketing automation and CRM. These are the toughest to replace. Nearly 1 in 4 people who answered this survey had replaced them, which is really interesting.
In the past year, 67% of the 374 people surveyed from small to large businesses got rid of a marketing technology application. Half of those people say that they did it because of the pandemic. But half said that this was not about those circumstances and they needed to do it no matter what.
The most popular reason, chosen by 51% of survey respondents, was "data centralization."
This is interesting because it shows how many marketers could be facing data silos, and feeling the frustration.
In a way, this is a good thing. It shows that marketers are looking for ways to become more efficient and centralized so they can save time while focusing on the right prospects at the right time without having to hop from one system to another.

ZoomMetrix Newsletter
Join the newsletter to receive the latest updates in your inbox.
---