Americans don't care about live commerce
Most US adults don't know or care about livestream or video commerce
The majority of US adults are not interested in or familiar with buying via livestream or video. Just 17% have made a purchase this way, and only 6% do so regularly. Those shoppers are more likely to be young and male.
Livestream shopping hasn't caught on in North America the way it has in Asia. TikTok's challenge is not only to create an experience that will satisfy creators, brands, and shoppers, but to convert users who aren't yet interested in the channel.
Wondering what is live commerce?
Live commerce is a new way of shopping that combines the best aspects of online and offline shopping. It's a real-time, interactive experience that lets you shop and chat with friends at the same time. It's like being in a store, but without the crowds or the pressure to buy.
Live commerce is when people can buy a product right away and talk to other people who are watching the same thing. This is happening more and more in China, where it has changed the retail industry in a short time. Two-thirds of Chinese consumers say they have bought something using this kind of shopping in the past year. Some companies in the West are starting to do this too, and they're making a lot of sales.
In asia live commerce is a billion dollar industry and it is expected to grow to Trillion by 2025.
Some of the advantages of live commerce are that you can buy what you want right away, without waiting for shipping. You can also ask questions and get advice from people who are experts in the field. And, you can build a community of like-minded people who can help you make better decisions.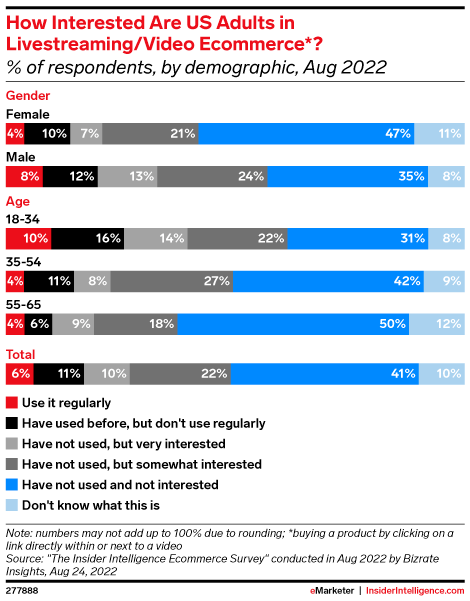 ZoomMetrix Newsletter
Join the newsletter to receive the latest updates in your inbox.
---