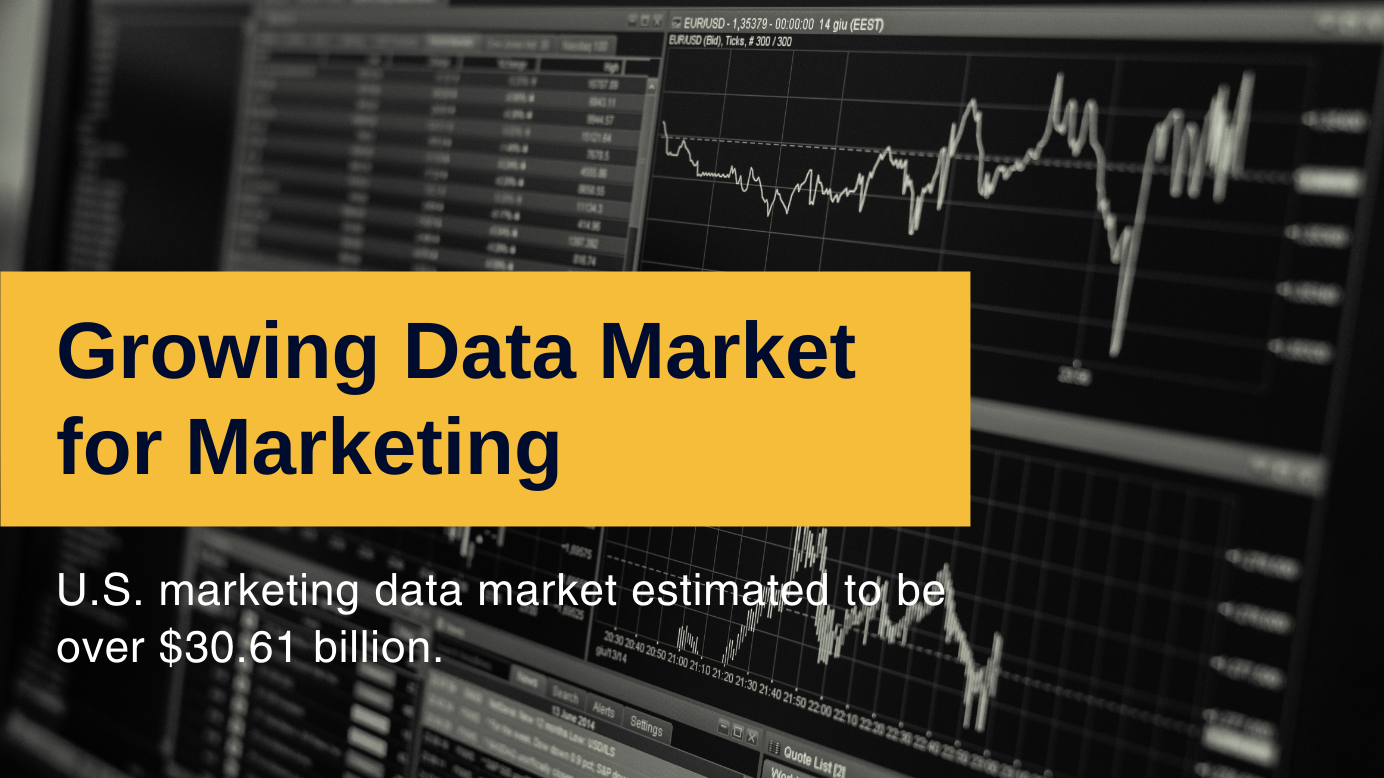 Growing Data Market for Marketing
Advertising and marketing are all about getting your message to the right people in a way that they understand. You want to stand out from the crowd and be unique. To do this, you need to know your target audience, where data comes in handy. It gives you information on who your target customers are.
Knowing who the consumers are, what they buy, and their name and location paints a picture of their current purchasing behavior. The data also helps predict future patterns, which can help create more optimal marketing strategies.
Following are the stats for data marketing in the U.S. It shows that the market for data in marketing is growing significantly.
The U.S. marketing data market was worth $21.23 billion in 2019, expected to grow to $30.61 billion by 2021.
Globally, the market is expected to grow from $34.6 billion to $52.3 billion in the same period.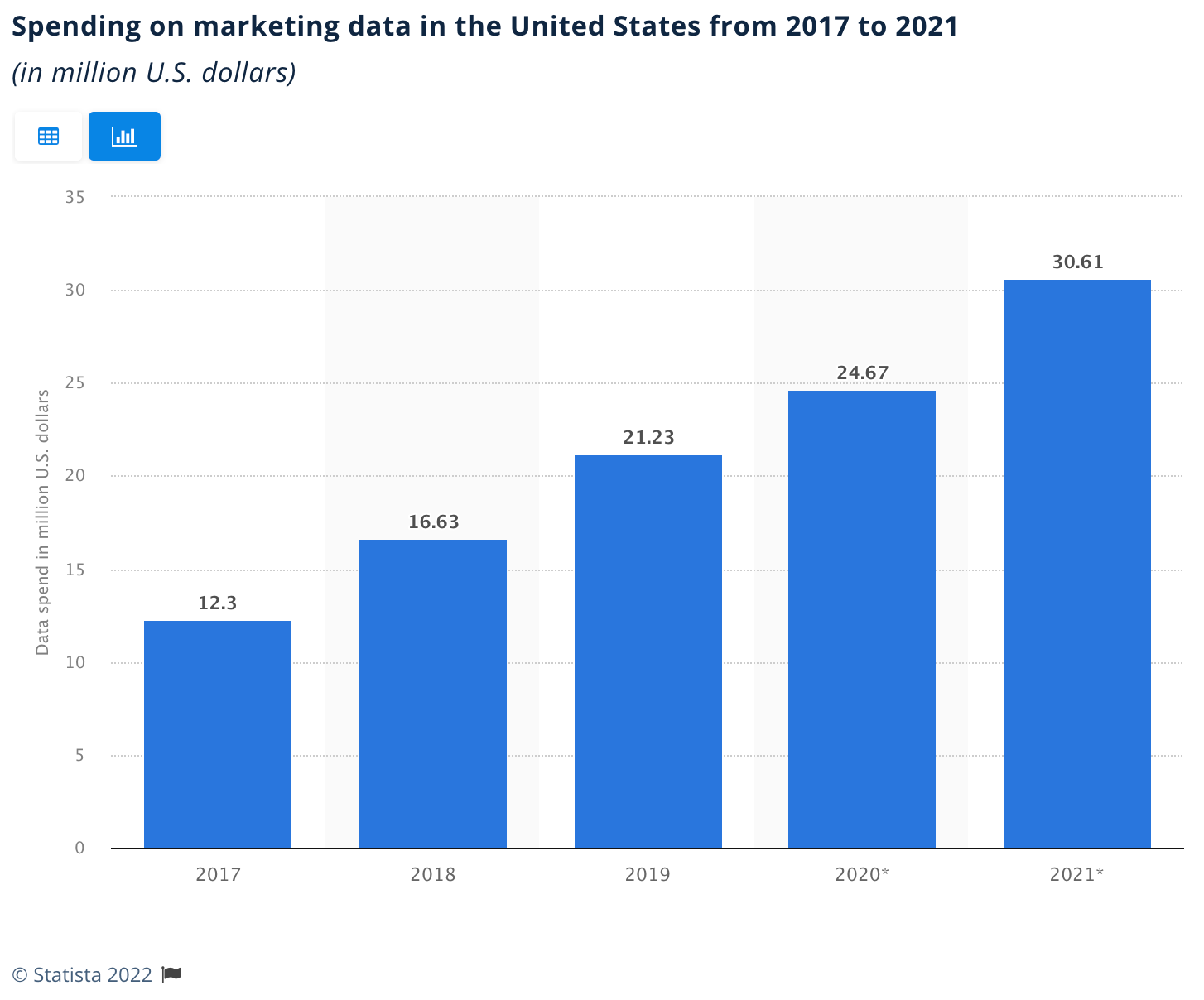 Additional insights indicate most marketers in the U.S. spend their money on data that tells them about the people they want to reach (demographic data). In addition, marketers also want the data on what people have done recently (transactional data), and what those people are likely to do in the future (behavioral data).
One of the recent challenges with marketing data is the growing concern around privacy regulation. This means that marketers have to be careful about collecting data and using it for commercial reasons.
The most common privacy regulations impact marketing data strategies by increasing transparency around data use. In addition, creating new internal standards for data collection and limiting the collection are also mentioned as top factors influencing data usage.
Now that there are privacy regulations and cookies (a way to collect data about people's online behavior) are being eliminated, companies are looking for new ways to collect data about customers. One solution is customer data platforms (CDPs), which collect first-party and zero-party data.
Thank you so much for taking the time to read my content.  If you've liked what I've had to say please subscribe!
Join the Marketing Analyst Collective
This Collective will personally match talented marketers with data acumen to high-growth, high-upside opportunities at some of the most exciting companies.
Join & Get Hired
ZoomMetrix Newsletter
Join the newsletter to receive the latest updates in your inbox.
---