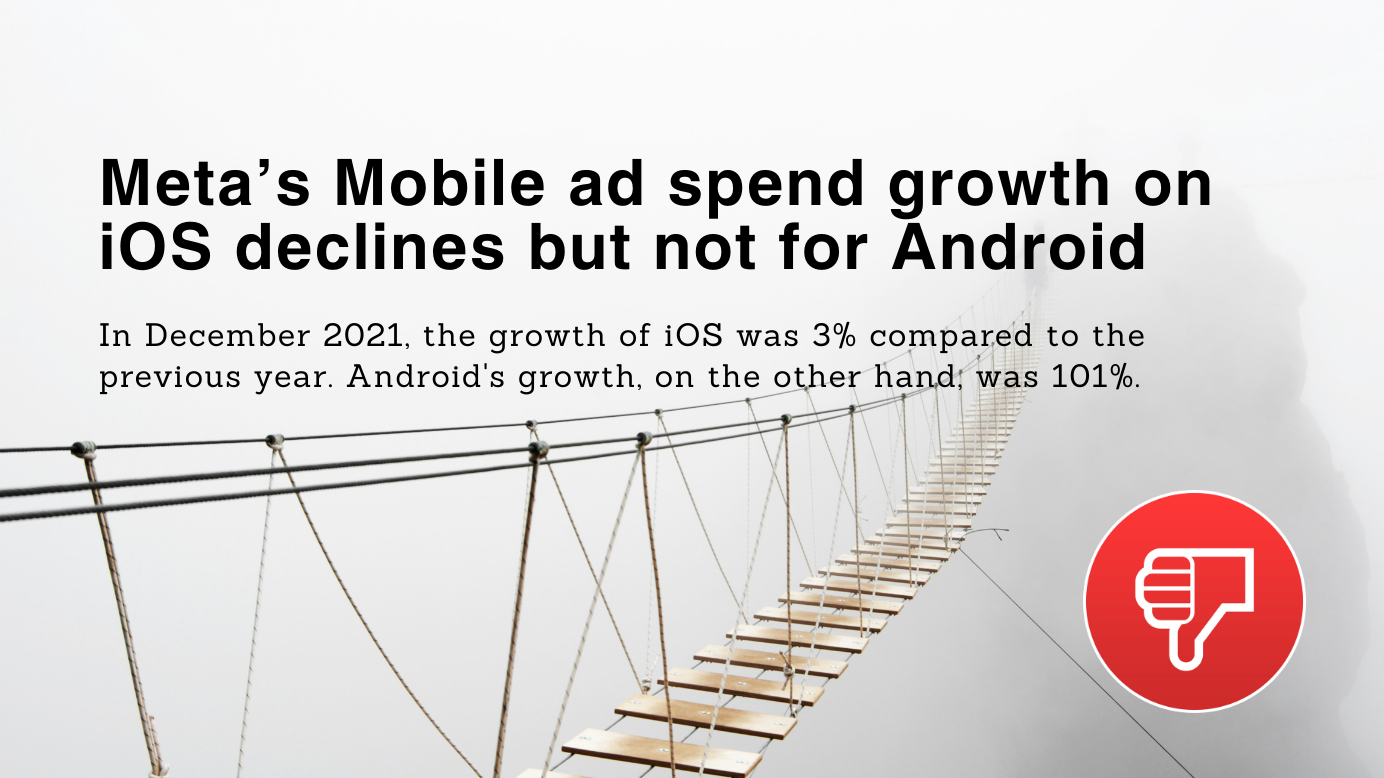 Meta's mobile ad spend growth on iOS declines but not for Android
Every marketer is worried about what's happening with Meta. They ask themselves, should I worry about Meta's ad platform and its existence as their company valuation tank as a marketer?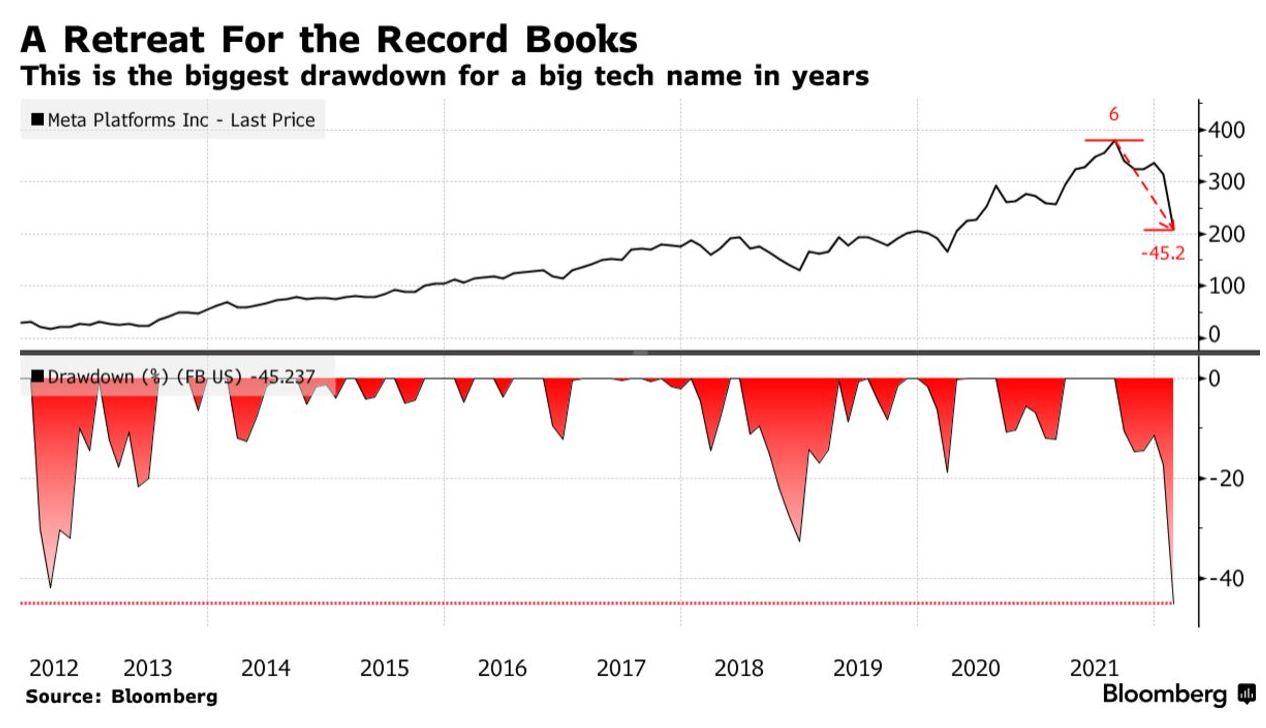 Why should marketers like you care?
The decline of Meta shares has been unmatched among big U.S tech stocks in recent years, with the stock down more than 45% from its September peak and now at an all-time low close.
The ad spends growing for Android and iOS, more so on Android. We need to worry about the trend on iOS and see if the marketer's advertising budget leave to another platform.
Another risk factor is Google is planning for a major privacy update for Android.
3 Interesting things we can see from this data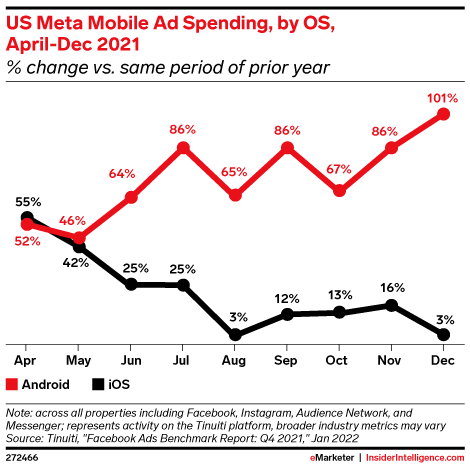 In December 2021, the growth of iOS was 3% compared to the previous year. Android's growth, on the other hand, was 101%.
In May of last year, soon after the changes to iOS 14.5 privacy updates, there was about the same increase in ad spending on Android and iOS devices.
Apple's AppTrackingTransparency framework has had a big impact on Meta. As a result, Meta can no longer receive data on the off-platform activities of Facebook and Instagram users who have opted out of tracking on devices running iOS 14.5 or later versions.
Key things to consider for future marketing
Meta/Facebook ads have done well for many marketers, but that future's ad revenue is being shaken up by the changes in the new privacy updates. Start assessing the possible impact of your reach to an affluent Apple iOS userbase.
If you can't track what you want to measure, many marketers will need to test out other platforms and start using analytics methods to assess marketing ROI differently.
Thank you so much for taking the time to read my content.  If you've liked what I've had to say please subscribe!
ZoomMetrix Newsletter
Join the newsletter to receive the latest updates in your inbox.
---