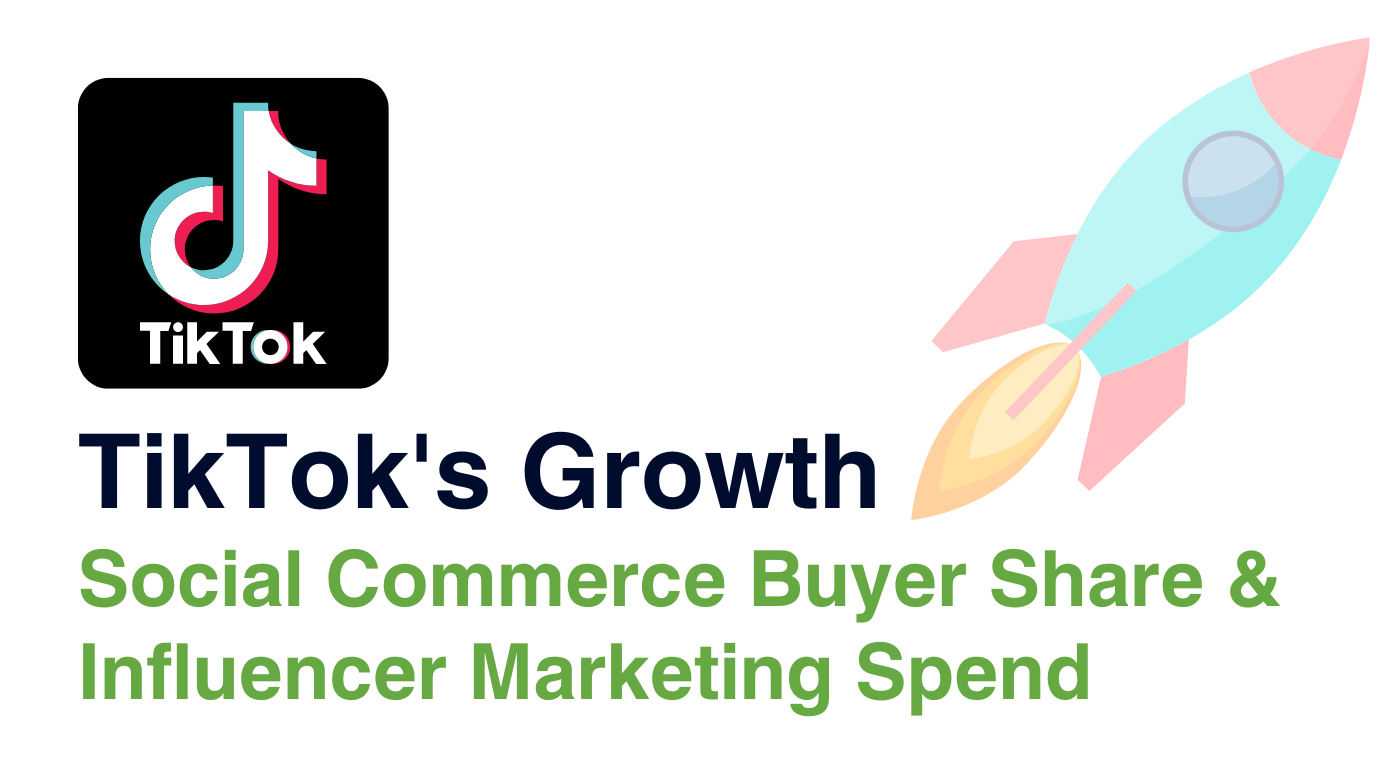 TikTok Growth in Social Commerce Buyer Share and Influencer Marketing Spend
This year, more than 60% of social media users aged 14 and older in the US will make a purchase through one of these platforms. Roughly 40% will make a purchase through Instagram, while TikTok is expected to see the fastest growth, with nearly 1 in 4 social buyers in that age group using the app to make a purchase.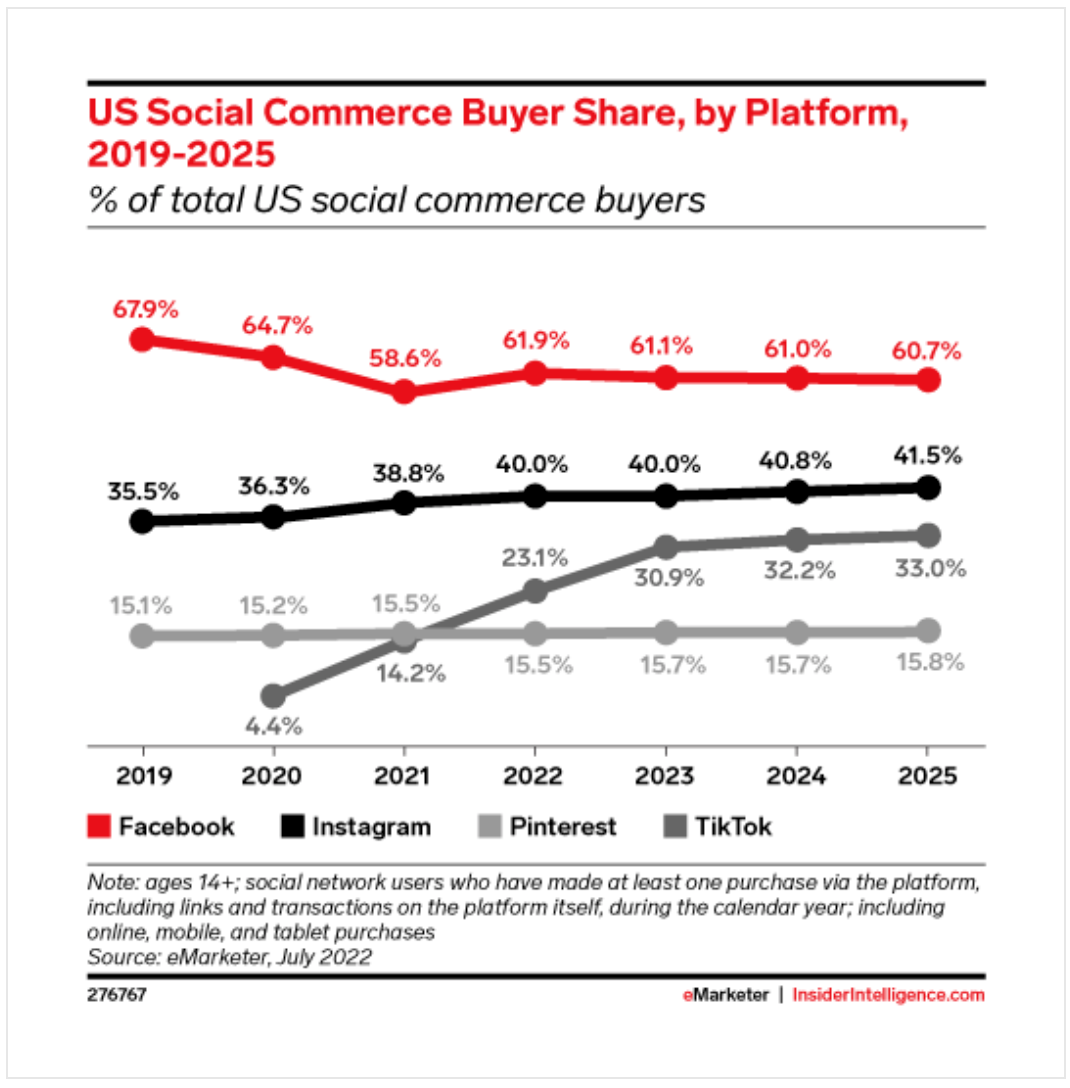 2022 seems to be a great year for TikTok. Not only is TikTok taking over as the go-to app for social commerce buying and selling as it surpassed Pinterest, it's also surpassing Facebook in terms of influencer marketing spend.
TikTok is stealing the show this year, with their revenues near $6 billion and closing in on 11. Their success has caused Instagram's ad revenue to peak at close 30 Billion by 2020 - but still not enough for some people who think that they are taking away from traditional advertising space too much!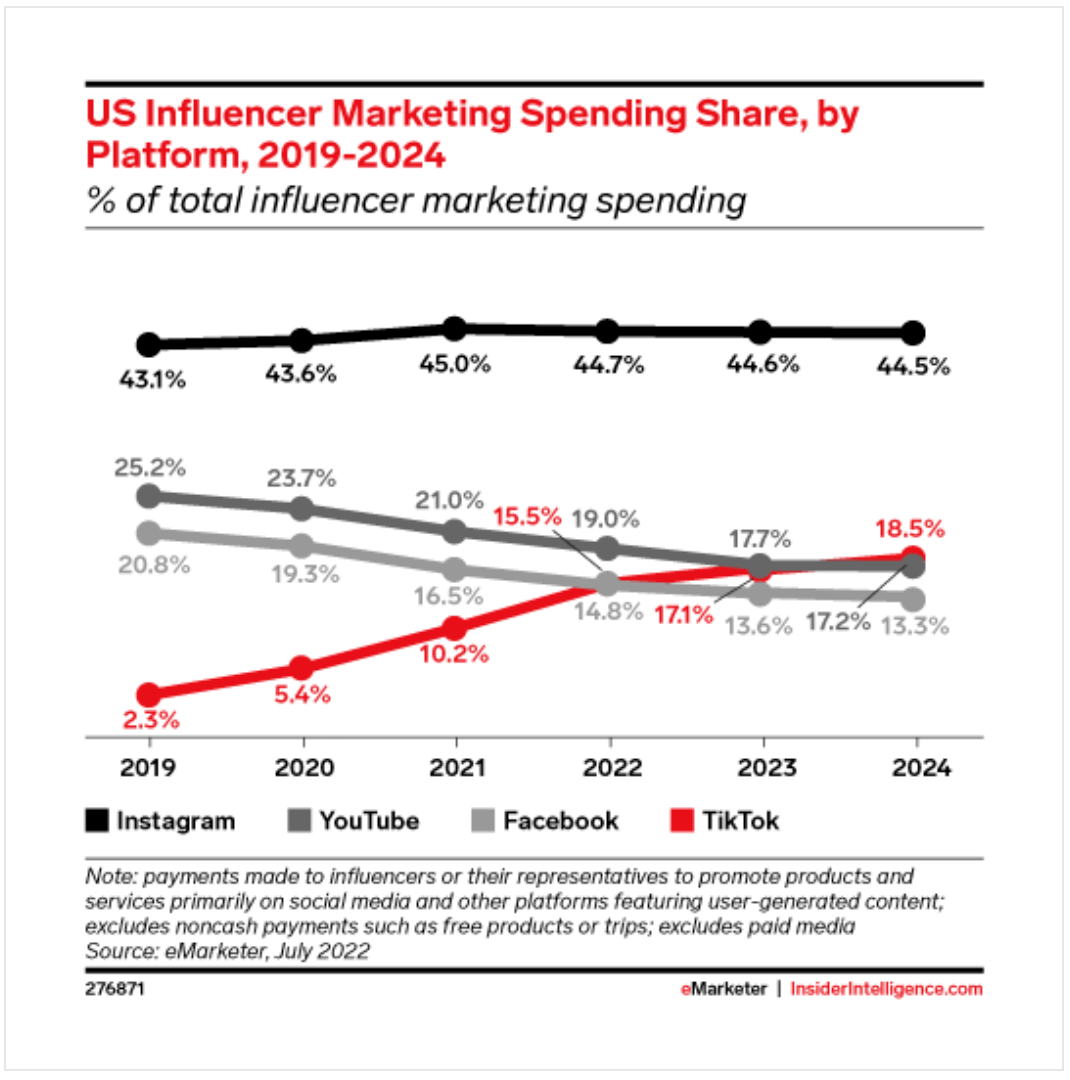 Thank you so much for taking the time to read my content.  If you've liked what I've had to say please subscribe!
Join the Collective & Get Hired
This Collective will personally match talented marketers with data acumen to high-growth, high-upside opportunities at some of the most exciting companies.
Join & Get Hired
ZoomMetrix Newsletter
Join the newsletter to receive the latest updates in your inbox.
---