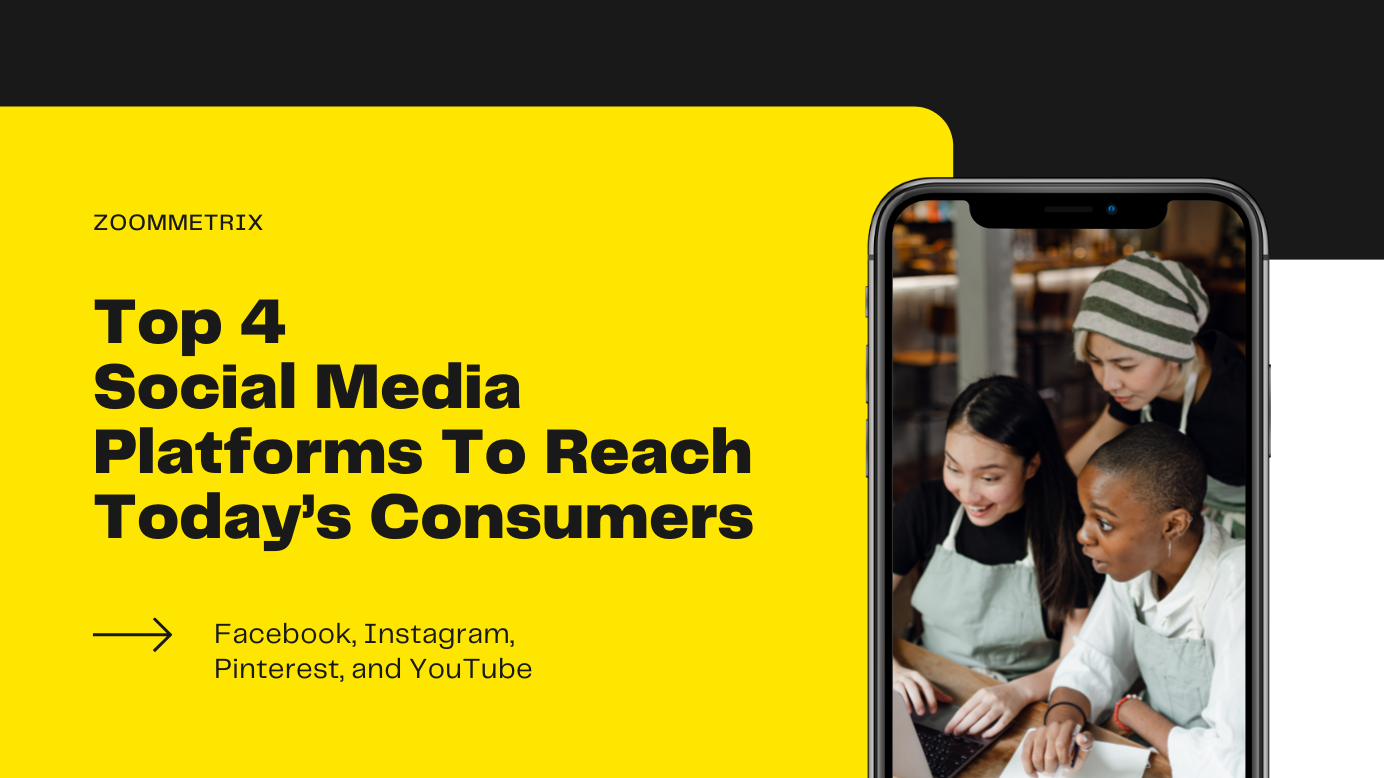 Top 4 Social Media Platforms To Reach Today's Consumers
Key observations on declining Google search interest for major social media platforms
It is common for people to use Google and directly type the name of the social media platform to get the website even though people could type the domain directly into the browser.
That is a strange phenomenon, but I would not be surprised if I do that myself. Sometimes, I cannot even remember the exact domain, so I'm pretty sure I rely on Google to provide me with the exact domain of the service I'm looking for.
So I checked out Google Trends to see how people search the Social Media platforms on Google. I just wrote an article on declining Facebook users and ad-block. So I was pretty curious about the general search interest for some of the most popular social media platforms.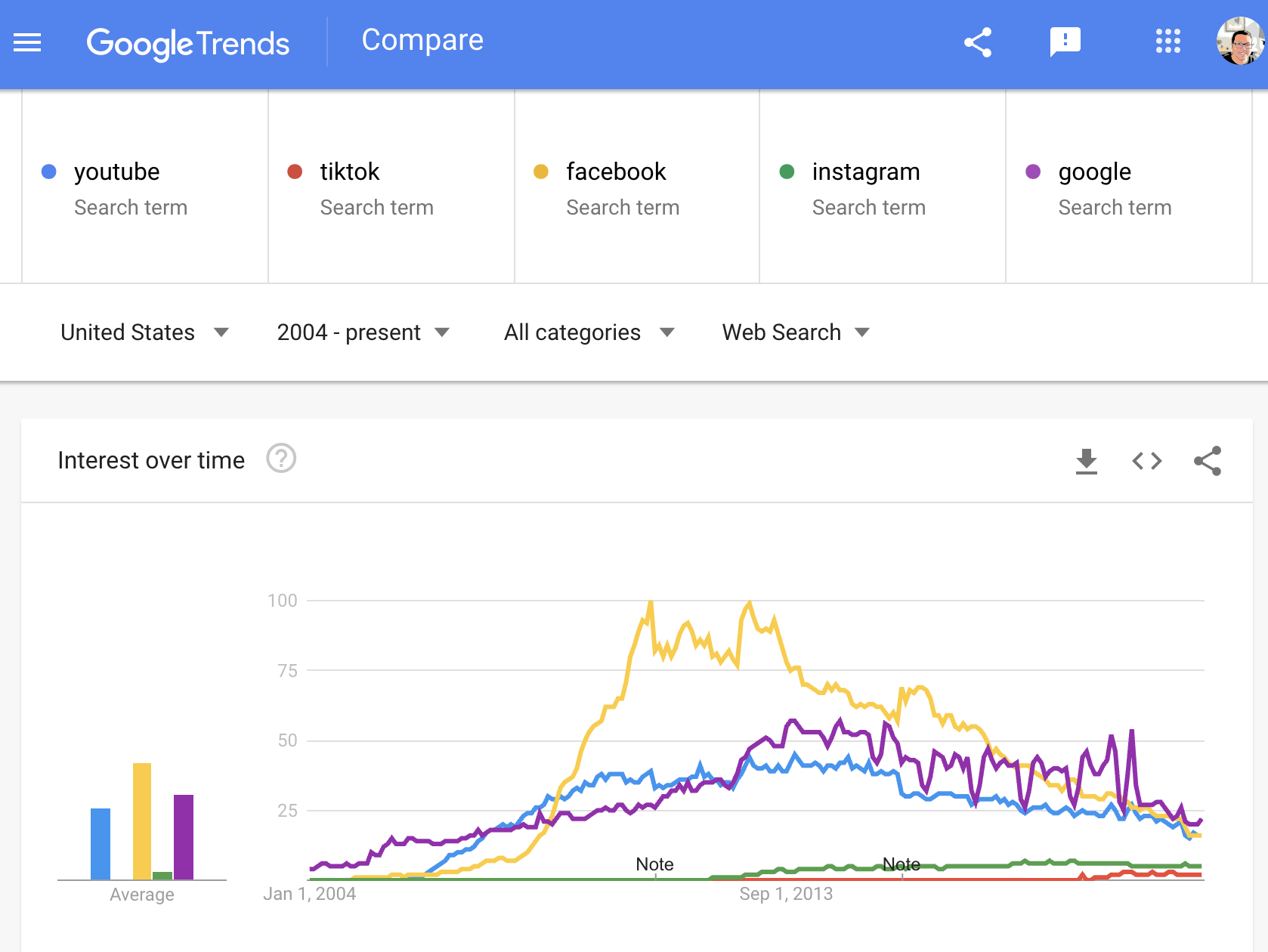 It is important to note that this data does not indicate an accurate market share of the platform.
Here are some general observations that I thought might be interesting.
Search for "google" drops every July.
Indicating that people are outside spending less time on their summer vacation. Perhaps this is a great time to reconsider your paid advertising strategy to better position your campaign to reach your target audience.
Search for "Facebook" has been rapidly declining since 2013.
We know teens are leaving, but I believe there are other causations where this data is not reflecting the reality of major consumer behavior shifts.
Search for "Instagram," and "TikTok" rose and consistently flat
According to the Google Search trends, the search is stable, indicating a relatively flat interest. However, users are searching and accessing the platform via mobile.
People are accessing their favorite social media apps directly from their smartphones. So it is not surprising to see Instagram and TikTok with fairly lower search interest despite the huge growth we have heard about these two platforms in recent years.
What is driving the decrease in Google search for popular social media platforms?
There is a major shift in people's search, and Google Trends do not tell you that. One of the key data is the rapid rise of mobile, and the shipments figure shows that has peaked around 2016.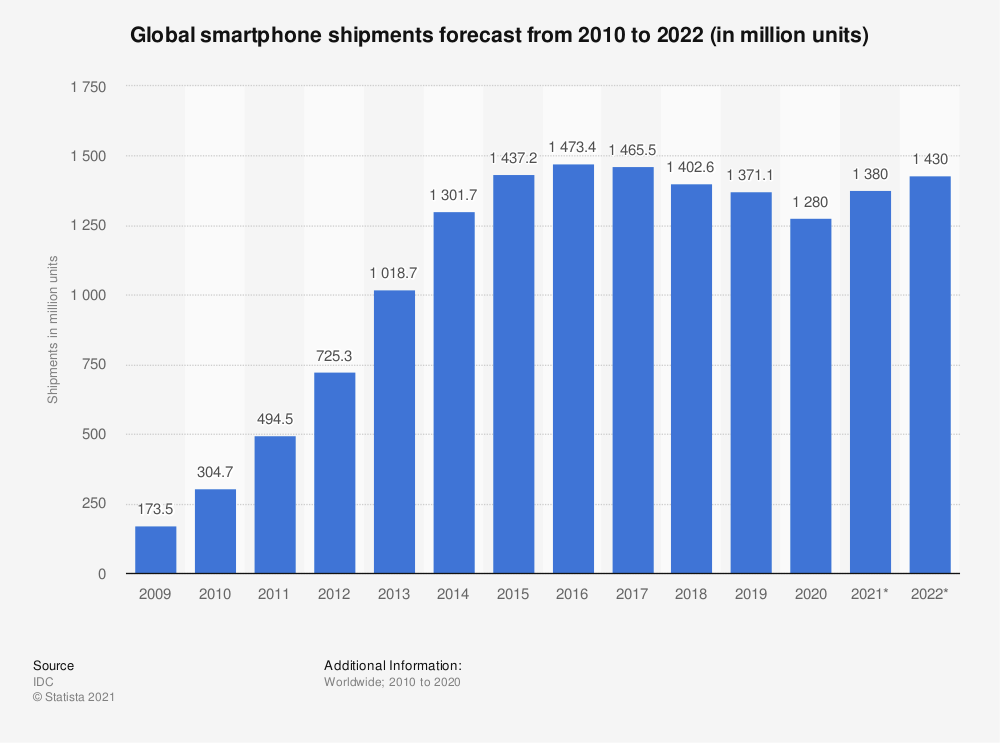 In earlier days before 2010, desktop internet users drove the growth of Facebook, Google, and YouTube. While Facebook has serious issues where younger demographics are leaving the platform in recent years, YouTube and Google benefit from desktop and mobile users. These two channels are likely being accessed by many internet users regardless of the users' device.
The underwhelming search trend for TikTok, Instagram, and YouTube appears bad news. However, those services are and have become mobile-first platforms. So it shouldn't be a surprise if Google Search for those social media platforms declines in recent years.
What does the Social Media platform's demographic tell us about the consumers?
The Pew Research data gives you a pretty clear picture of where you could reach today's consumers.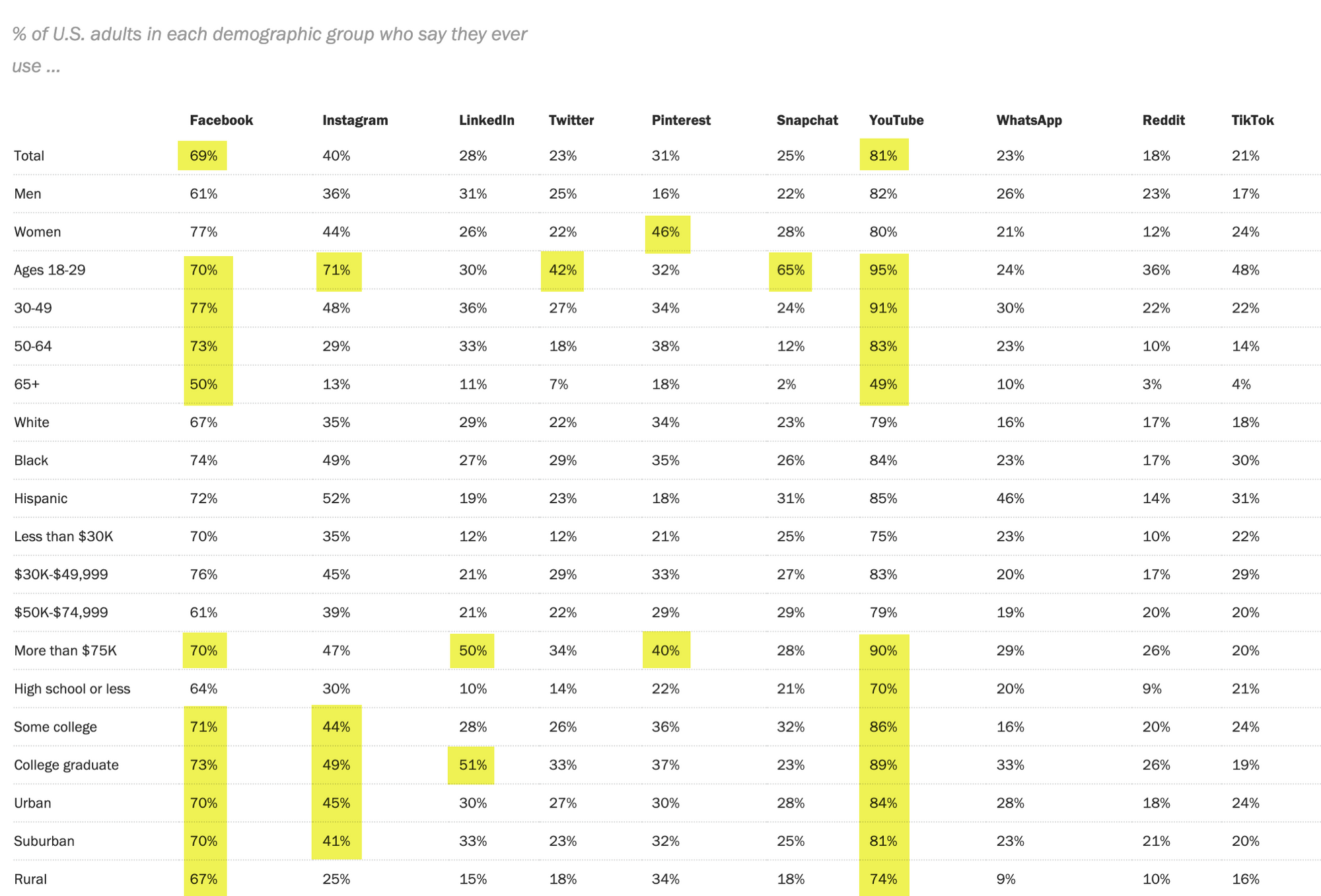 There are a few areas I'd focus on when looking at this data.
% of total U.S. adults who say they ever used. Facebook and YouTube had a high usage rate.
% of users by age group. Again Facebook and YouTube had a well-rounded reach across various age groups. Instagram, Twitter, and Snapchat have a high usage amongst 18-29 years old.
Income over $75K. This segment's salary is well above the national median income. Facebook, LinkedIn, Pinterest, and YouTube had a high usage. If your product or service has a high price point that targets affluent consumers, this segment is something to look out for.
Education. Anyone with some college degree would have high usage on Facebook, Instagram, LinkedIn, and YouTube. If you're selling a product or service that targets consumers that skews towards people with higher education, these might be a good social media channel.
Where the consumers live may play an important role depending on the product. Many trendsetters and influencers are in Urban or Suburban areas. Facebook, Instagram, and YouTube have a fairly large reach to the consumers in these regions.
When you holistically look at this data, especially where I highlighted in yellow --
Facebook, Instagram, Pinterest, and YouTube (LinkedIn for B2B) are the top four social media platforms that seem to have a nice reach to today's consumers.
ZoomMetrix Newsletter
Join the newsletter to receive the latest updates in your inbox.
---