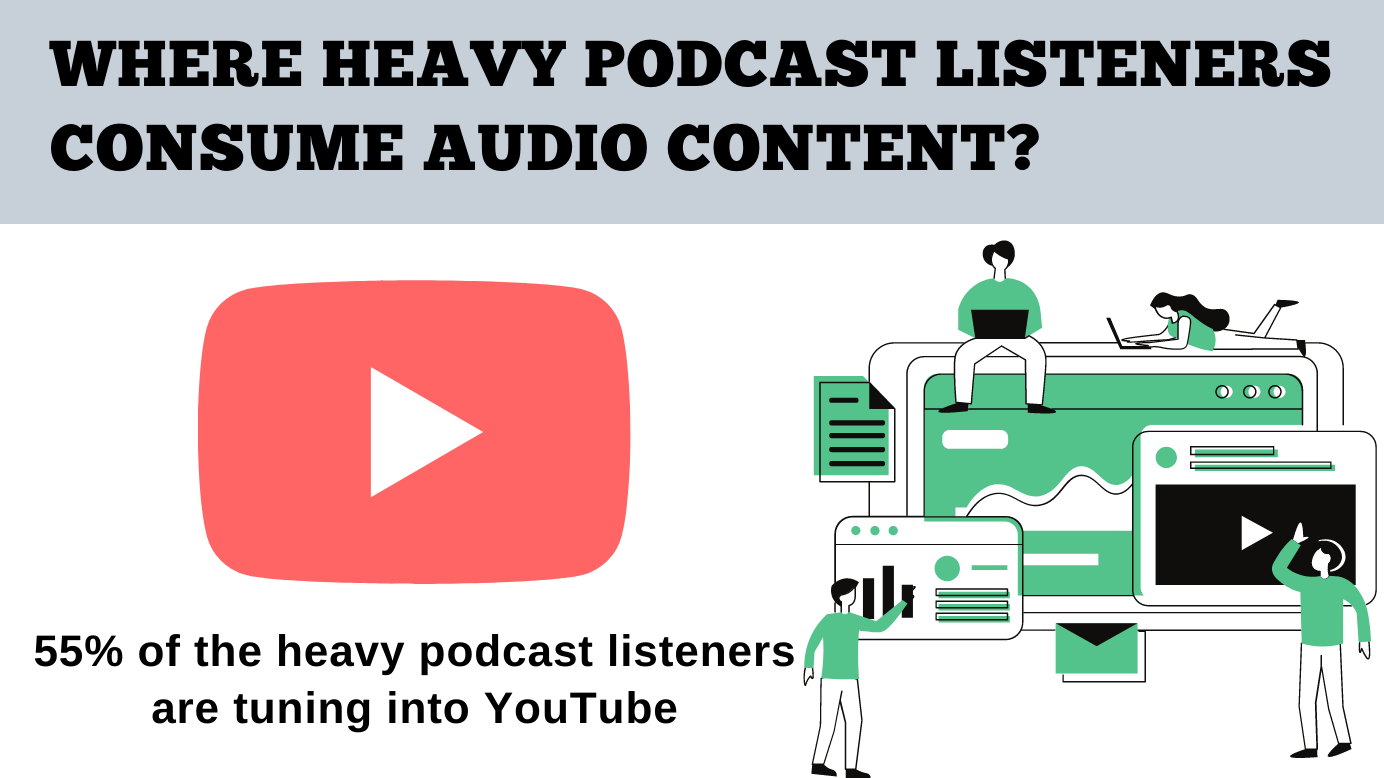 Where heavy podcast listeners consume audio content
If you're one of the many Americans who listen to podcasts for more than five hours a week, you're likely podcasting on YouTube.
The below data shows that –
the leading podcast platform among heavy podcast listeners is YouTube, with 55% tuning there.
In second and third place are Spotify and Apple Podcasts streaming audio platforms, respectively.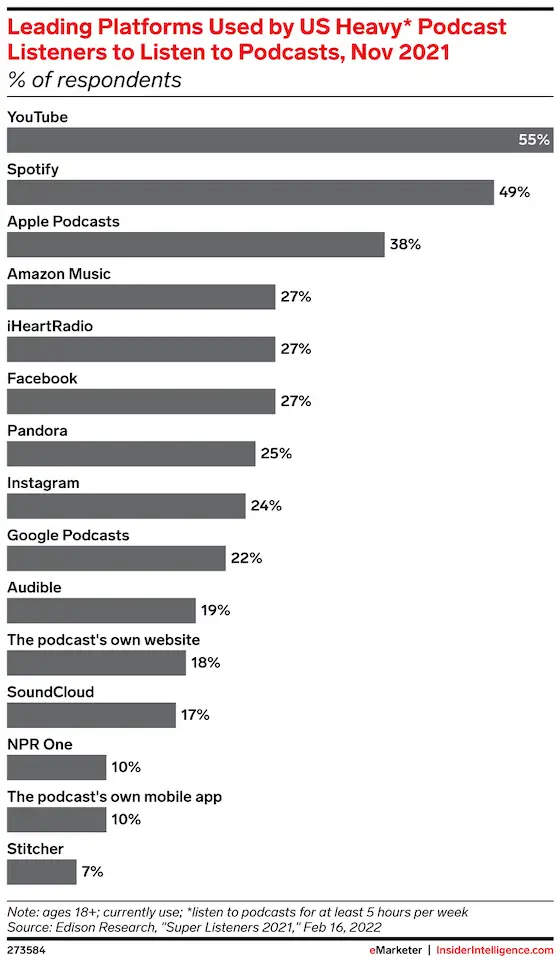 YouTube is making a move into the podcast market
YouTube is making a move into the world of audio with its latest update, offering podcasters cash incentives to produce video versions for them.
They've also hired an executive specializing in podcasts and will work hard to differentiate and stay ahead among other video-streaming sites like Netflix or HBO Max.
YouTube is planning to make its podcasts more accessible to users. A leaked pitch deck has given more information about how the platform plans to integrate podcasts into the YouTube experience.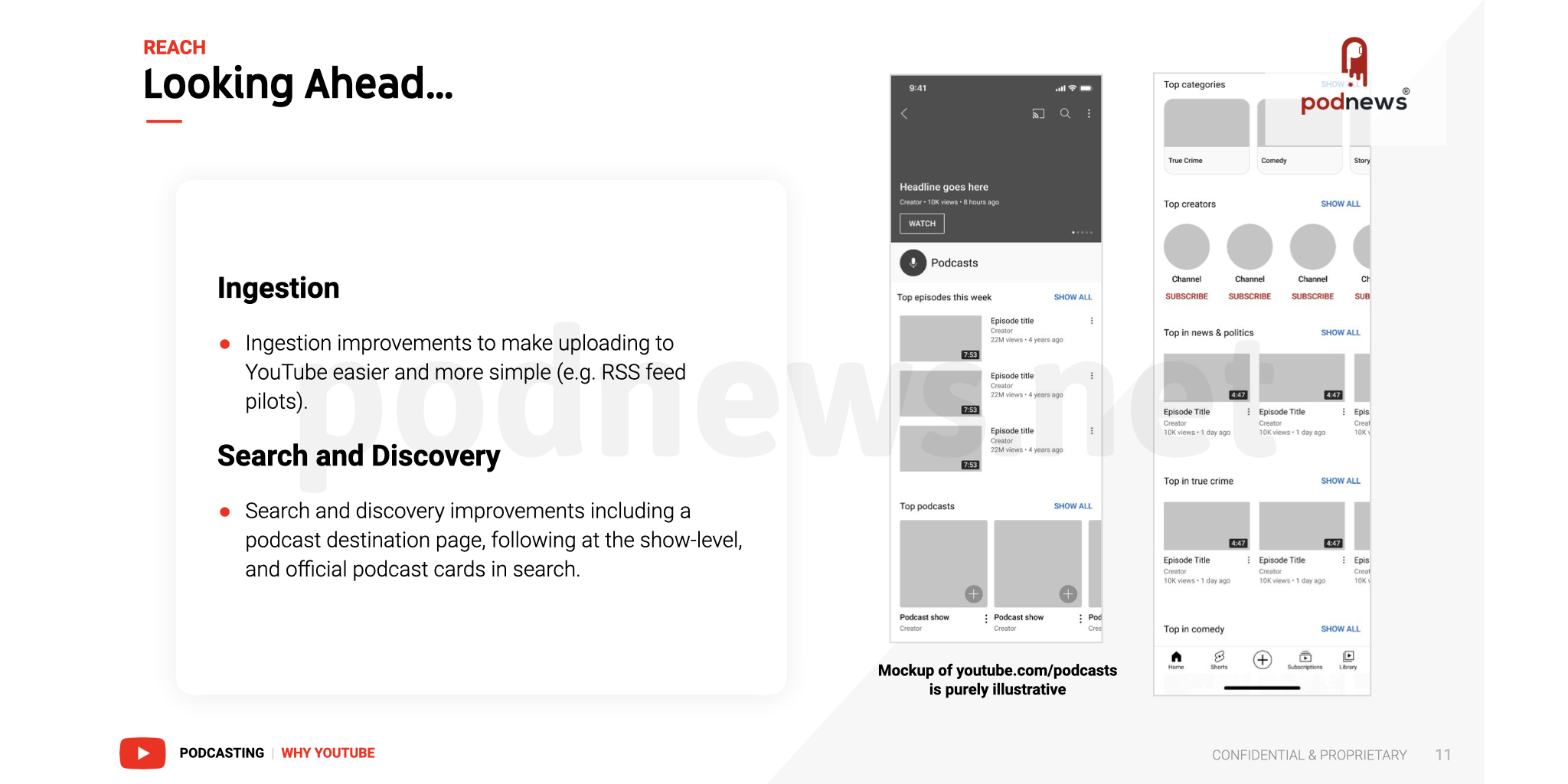 YouTube is working on a new way for people to find podcasts. Podcasters will be able to put their audio shows on YouTube, and YouTube will offer ads, analytics, and other features to help promote the podcasts.
YouTube is funding smaller-scale creators
It looks like YouTube is changing its focus. It is now funding smaller-scale creators instead of original, studio-quality programming.
YouTube has found that, over time, people have shifted to watching more DIY content on the app. This is because creators have started making more content in line with what YouTube viewers want to see.
As a result, YouTube is now investing in platforms that will help users create their audiences. This is working well, and podcasts will add another element to create more opportunities for creators to make money from their work on the app.
Thank you so much for taking the time to read my content.  If you've liked what I've had to say please subscribe!
ZoomMetrix Newsletter
Join the newsletter to receive the latest updates in your inbox.
---