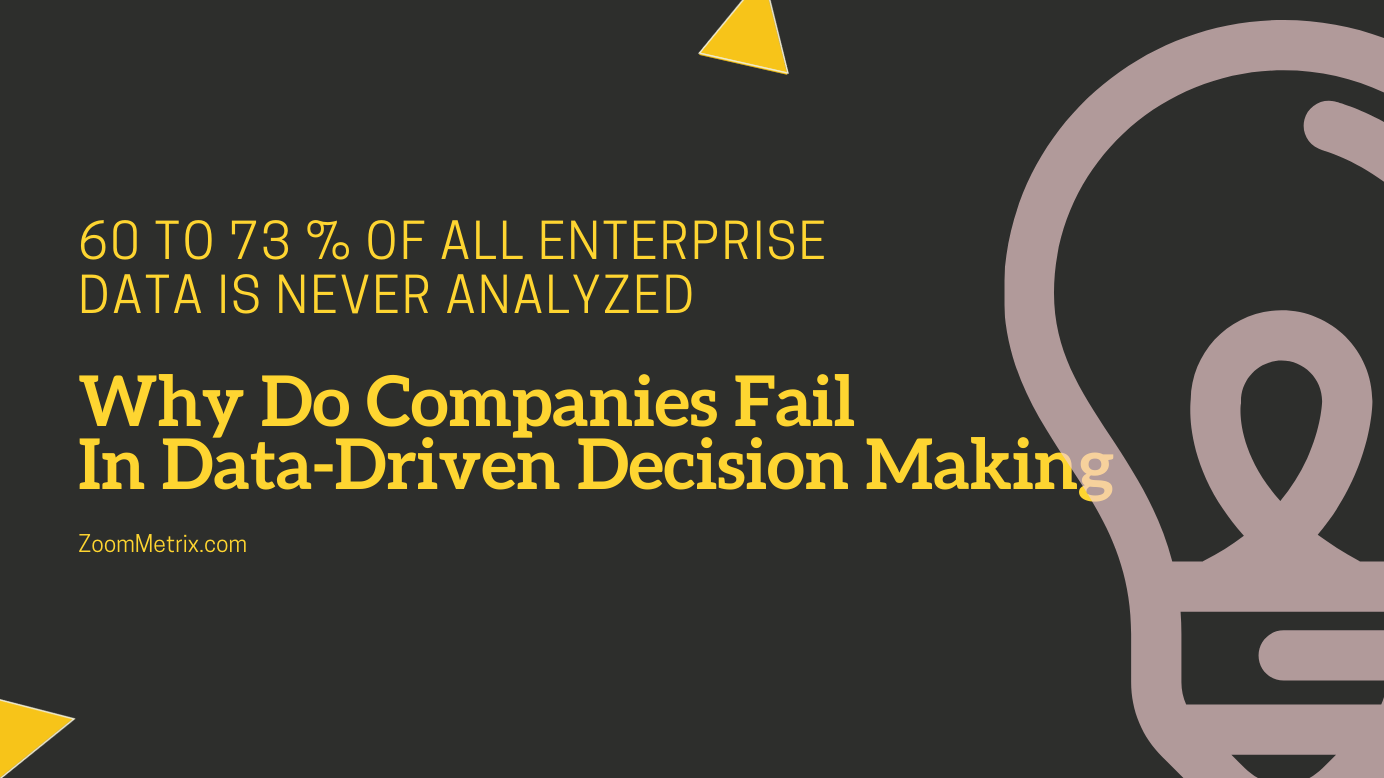 Why Do Companies Fail In Data-Driven Decision Making
According to Accenture and Qlik's research, 60 to 73 percent of all enterprise data is never analyzed.  
(Link to research: The Human Impact of Data Literacy)
This means the majority of the company's data aren't analyzed. Therefore, it is very likely that you won't need to analyze your companies data to be successful in your job.
However, many businesses are feeling overwhelmed because everyone in the company is now expected to use data to make decisions. This includes people who don't usually work with data.
Traditionally, companies' focus has been on providing training and solutions for a small number of employees who already know how to use data, but it is obvious that isn't enough.
So what is the current state of data-driven decision making?
Let's take a look at some more data points from the research.
💡
Around two-thirds of C-suite executives, senior managers, and directors rely on their gut instincts rather than data-driven insights.
Although experience and intuition are important in business, some businesses are finding that they cannot lead with data because their executives are not confident in acting on insights.
Making decisions based on one's intuition can often lead to undesired outcomes. However, relying on data-driven decision making can improve their chances of achieving successful results for their organization.
Leadership team and managements should definitely lead by showing data-driven decision making by example.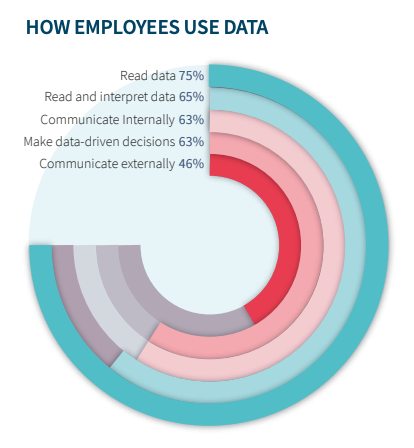 💡
Almost half (48 percent) of employees frequently defer to making decisions based on gut feeling over data-driven insight.

This indicates that even if data is available, it's not always used to make decisions. Further, it shows that there is still much work to be done for businesses to use data effectively.
Employees need to understand how they should work with data in their roles. If everyone understands the expectations for how you should use data, then business leaders can get the most value from data at every level. This will help employees have a healthy, positive, and productive relationship with data.
Most general business users need information that is easy to understand to make better decisions. It is not realistic for frontline employees to analyze information if it does not help them do their work.
So one of the reason why companies fail in data-driven decision making is, they could be putting an unrealistic expectations for employees to use data.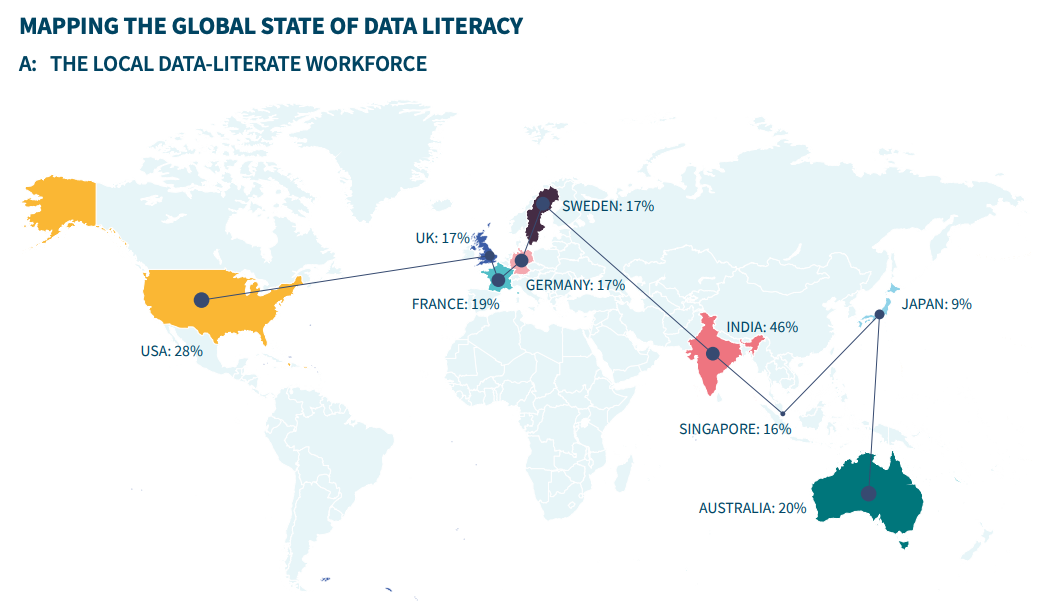 5 Steps you could take to embrace data-driven decision making
Understand the business objectives. Have a business question to tackle and answer.
Identify data sources that are important to the business and teams. Understand your key stakeholders' key data.
Clean and prepare data: Start by looking for data sources that are high impact but low in complexity. This will help you make an immediate impact. Also, look for data sources with large audiences so you can get the most out of your data.
Perform analysis through business intelligence tools. MS Excel is fine too, but visualizing your data is important for understanding it. When you can see your data in a way that is easy to understand, you can explain it to other people who can make decisions based on that information.
Draw a conclusion. Critical thinking with data means finding insights and communicating them in a useful, engaging way. Visual analytics is an intuitive approach to understanding your data.
Thank you so much for taking the time to read my content.  If you've liked what I've had to say please subscribe!
Join the Marketing Analyst Collective
This Collective will personally match talented marketers with data acumen to high-growth, high-upside opportunities at some of the most exciting companies.
Join & Get Hired
ZoomMetrix Newsletter
Join the newsletter to receive the latest updates in your inbox.
---