Template: B2B Marketing Planning Sheet
For seasoned marketing team under an experienced leadership, putting together a B2B marketing plan and forecasting the performance measures are a common practice.
Every businesses do this differently, but if you want to look at an example to get things started, here is a free copy for you to play around with.
It also includes a list of B2B Sales & Marketing Terminologies.
---
103 Fresh Stats Marketers Need To Know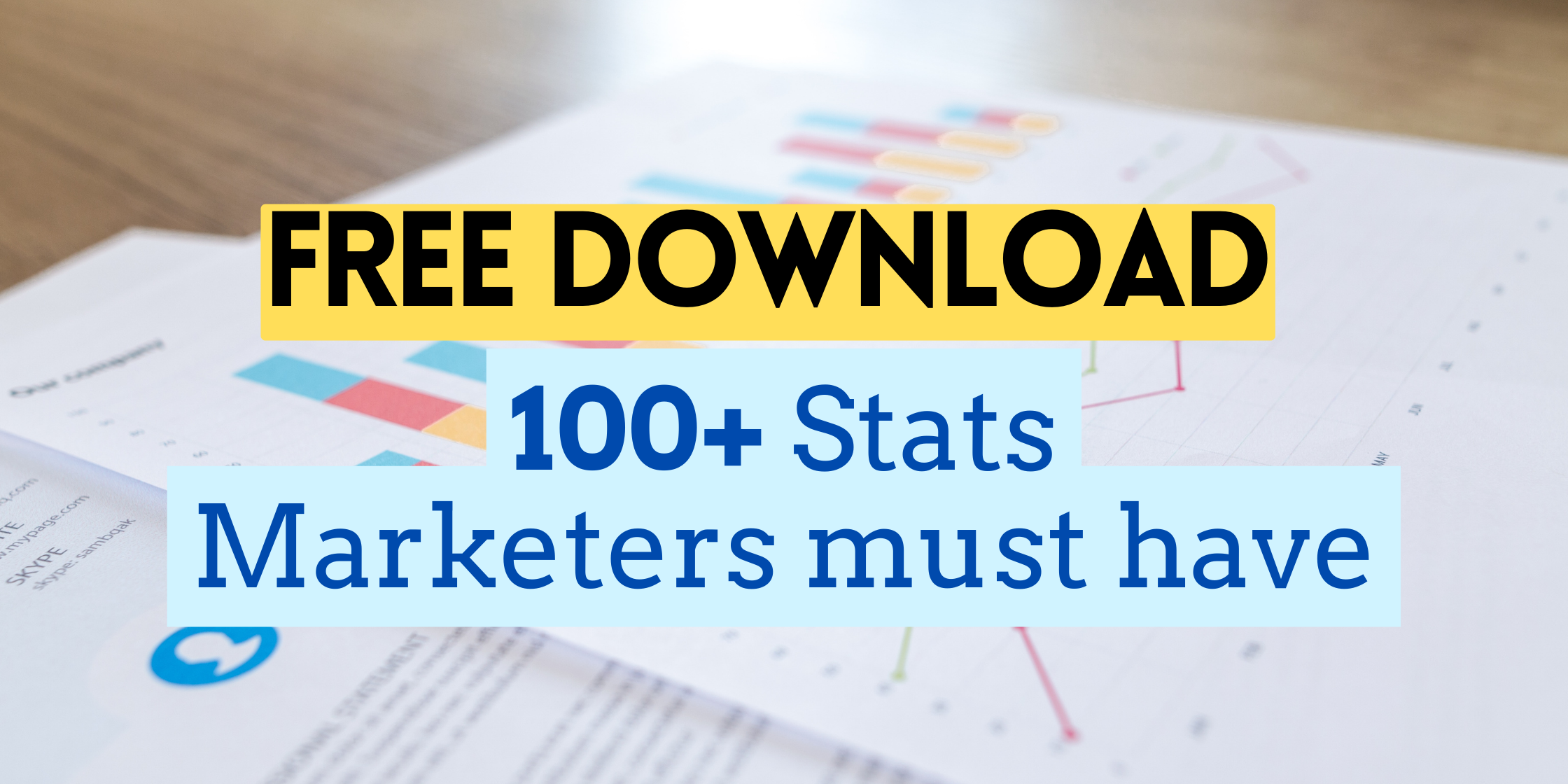 Download this free excel sheet with 103 curated stats that I believe are really great to know.  The majority of the data are curated from legit sources like Pew Research, McKinsey, Accenture, etc.
What the curated marketing stats sheet includes
The stats are comprised of 18 different areas of marketing related topics.
Total of 103 stats.
Stats listed by category, actual stats, and the source of the stats.
---