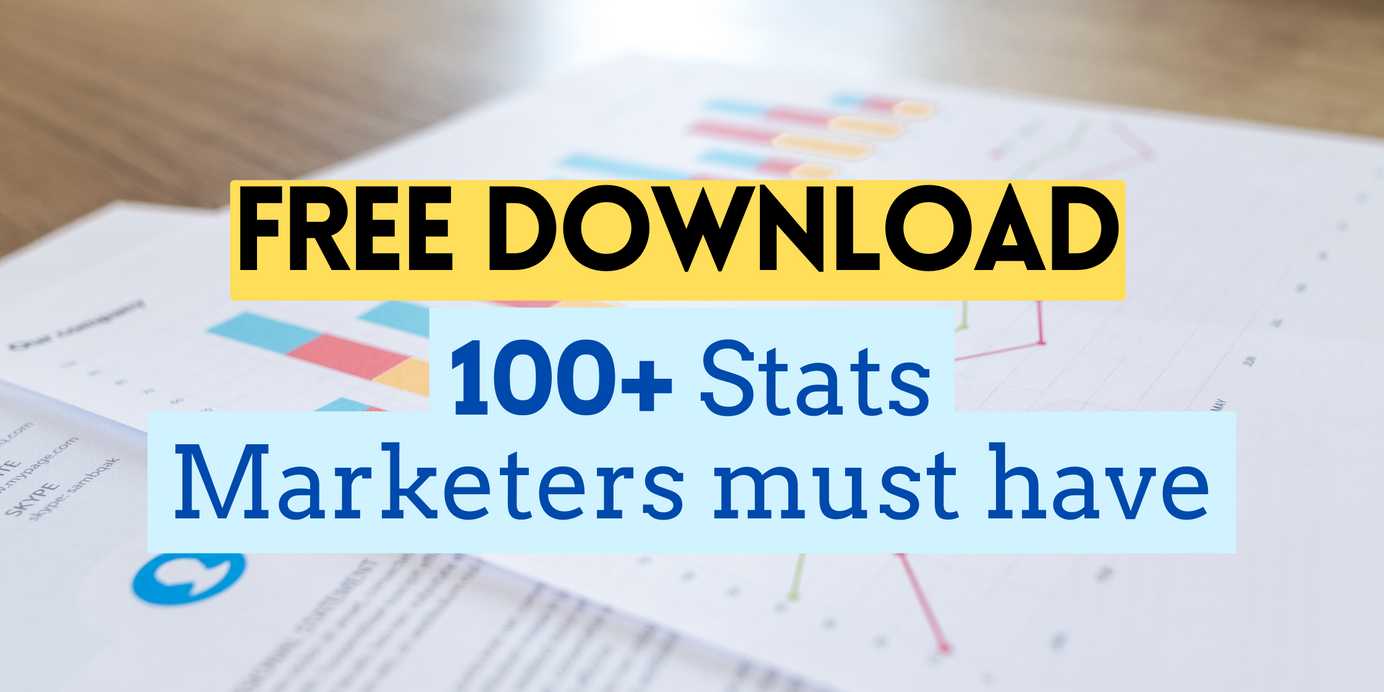 List of 100+ Marketing Stats Marketers Must Have
Download this free excel sheet with 103 curated stats that I believe are really great to know.  
The majority of the data are curated from legit sources like Pew Research, McKinsey, Accenture, etc.  
What the curated marketing stats sheet includes
The stats are comprised of 18 different areas of marketing related topics.
Total of 103 stats.
Stats listed by category, actual stats, and the source of the stats.
Subscribe now and immediately get the file below!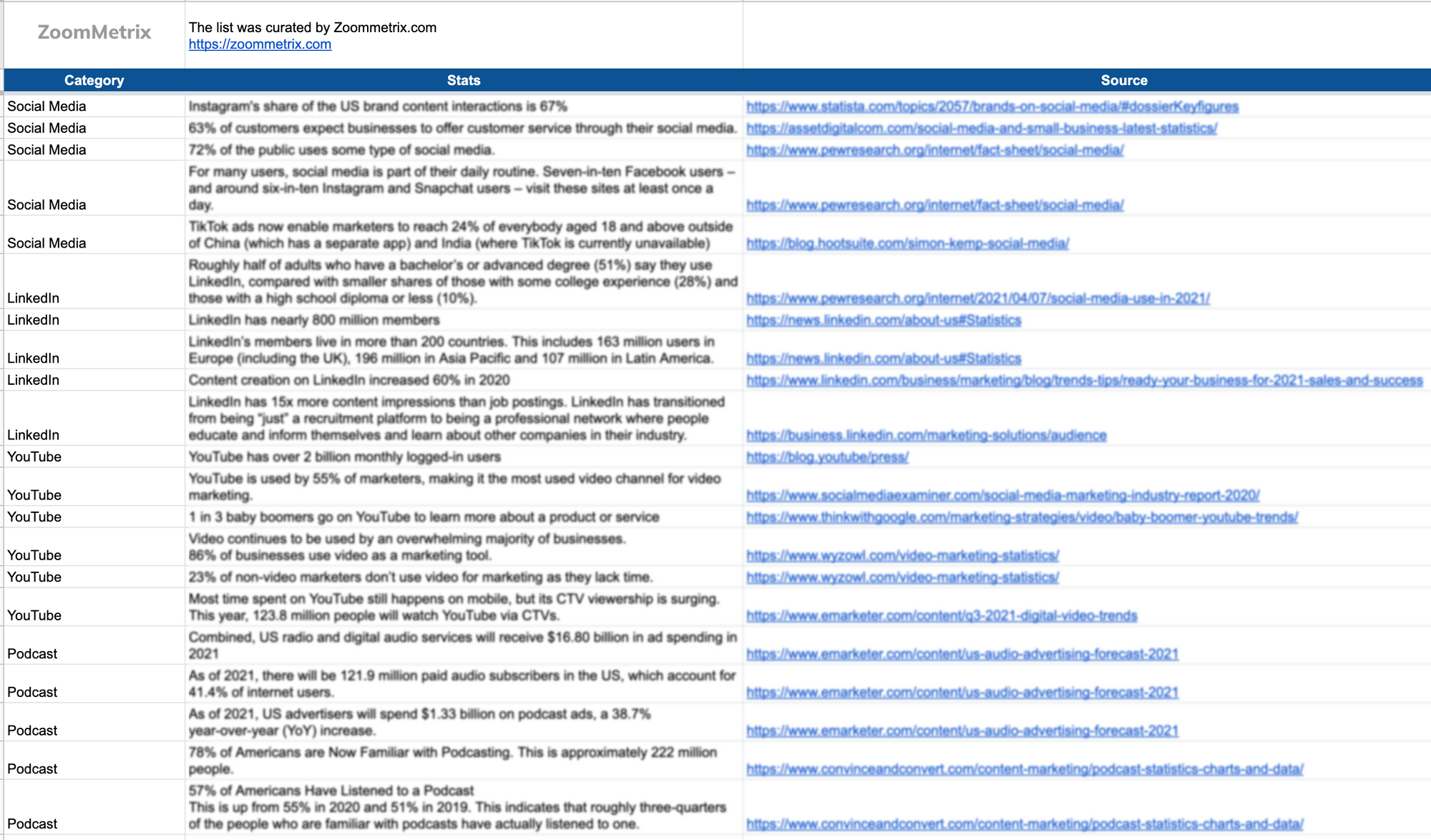 ---