Great Tech Resignation - Why tech workers are leaving their job
The new survey by TalentLMS and Workable showed that 72% of people working in tech/IT roles are thinking of quitting their jobs in the next 12 months. This is much higher than the 55% rate for the overall U.S. workforce.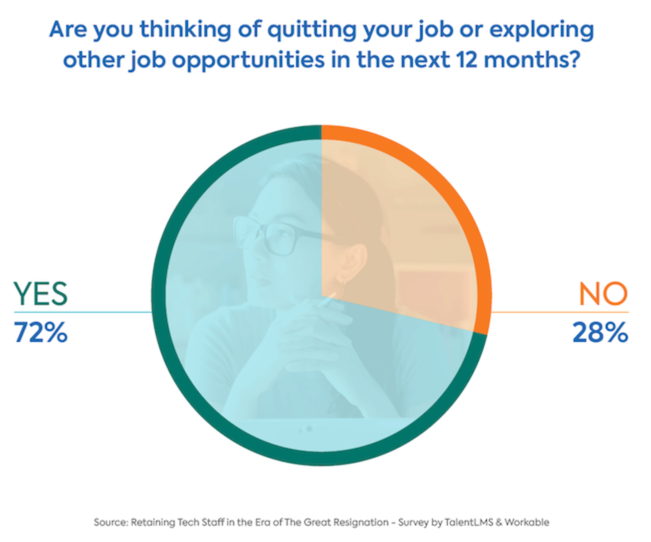 When you look at why these tech workers want to quit, they are due to the following factors, which are supported by the data below.
Need for new skills. People are likely feeling the gap between their existing skillsets and the actual skills demanded by the employer.
Change in environment. Rather that is due to the pandemic, work from home, a shift in how people think of a safe environment, employees who want to quick are likely feeling negative about the changing environment at the workplace.
Lack of attention or investments made to employees. Employers always investing their time attracting talents do put fear in many employees. That could cause employees to feel they're not getting the necessary attention, likely in the form of training.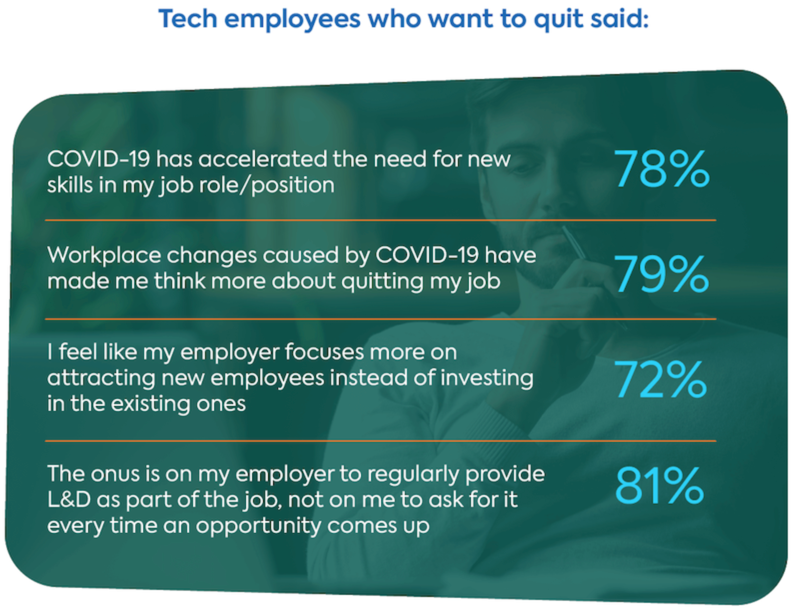 I would not be surprised if this applied to digital marketers. Many new marketing technology tools are automating a lot of marketers' tasks. I'm sure many companies have benefitted from improvements in employee productivity at the cost of employees burning out or feeling neglected.
What do you see at your work? Are you seeing something similar where many of your coworkers leave their job?
Thank you so much for taking the time to read my content.  If you've liked what I've had to say please subscribe!
ZoomMetrix Newsletter
Join the newsletter to receive the latest updates in your inbox.
---