Join the Marketer Collective and Get Hired
Sign up to be part of ZoomMetrix's Data-Driven Marketers Collective, a group of talented candidates we will be connecting to companies hiring marketing analysts or data-driven marketers.
What is Talent Collective?
A Talent Collective is a collection of professionals curated by a specific person, group, or entity.
Pallet.com creates the Talent Collective and the Job Board platform.
Each Talent Collective has a wide range of talented individuals in Pallet's Talent Collective - because every individual has something different to offer the world around them with their expertise.
Job seekers: People who are actively looking for new work.
Networkers: People who are not actively looking for new work but are open to networking/exploratory conversations.
Advisors: Members who advise others and make positive contributions to the community.
Administrators: Members who help the Collective run smoothly.
People identify their availability for new work by marking themselves as open to new opportunities. This way, businesses, and recruiters know who might be interested in new work and can contact them directly.
There are different ways to become a member of my ZoomMetrix's Marketing Analytics Collective. You are welcome to join from this invitation page.
How will this Talent Collective benefit you?
New companies are joining in at all times. So our Marketers Collective is an ongoing resource for people to accept intros to companies on their terms.
Candidates can be anonymous or public and signal where they are in their search.
Here are the steps to join the Talent Collective
Step 1 - Apply to Get Started
Go to ZoomMetrix's Talent Collective and click "Apply to Join"
URL: Welcome page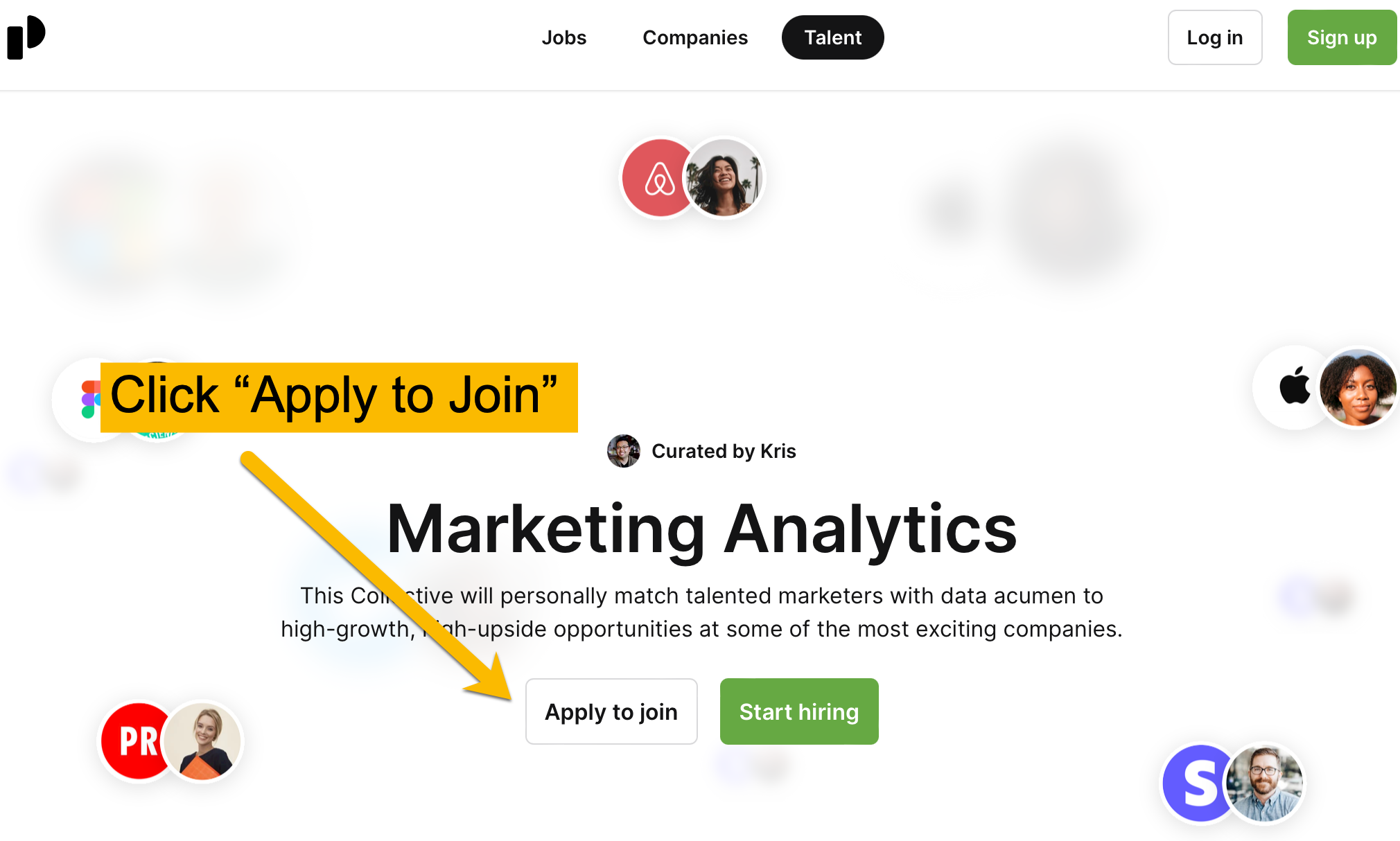 Step 2 - Get started from this welcome page
If you had the link to the invitation, you'll land right into this page.  Click "Get started"
URL: Invitation Link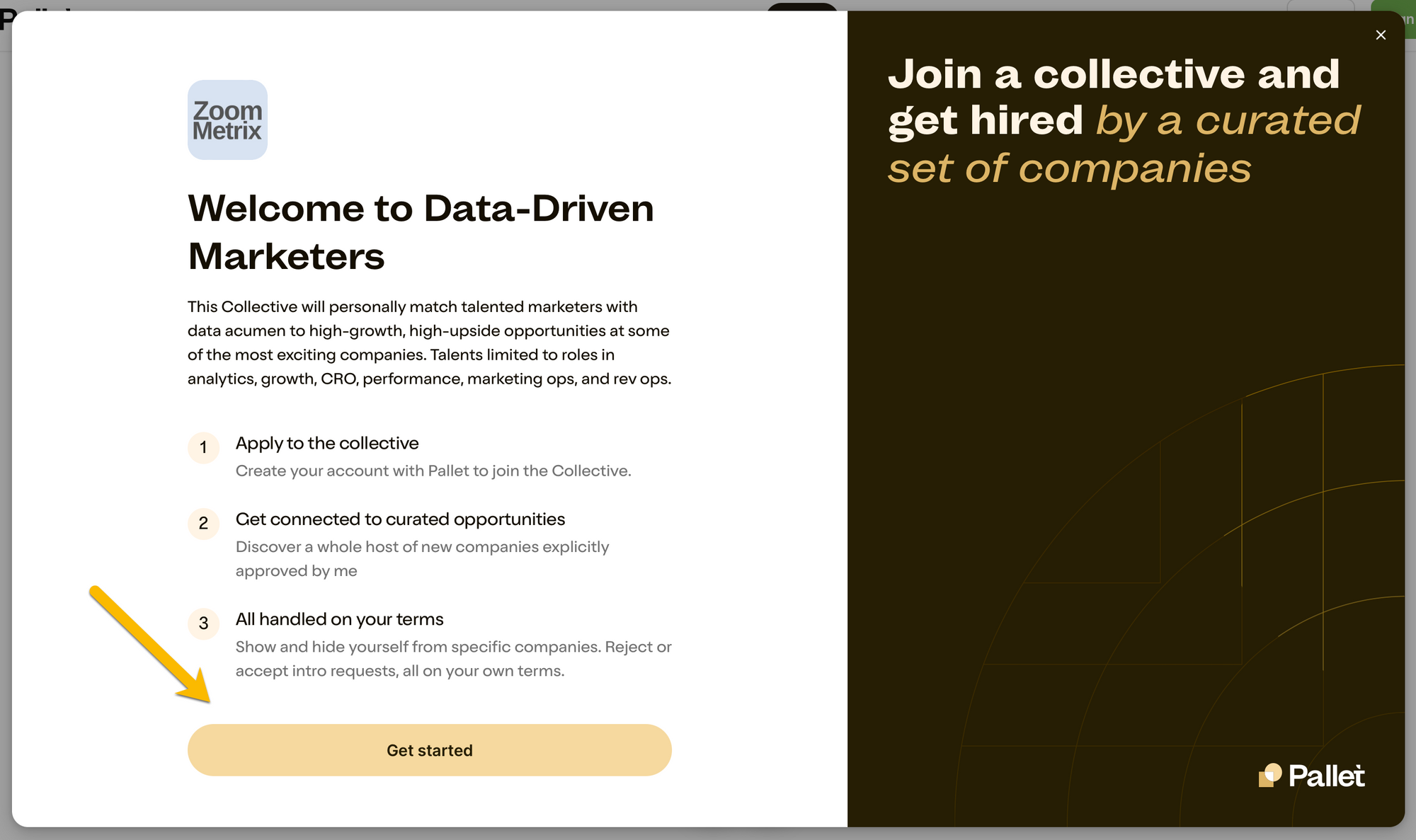 Step 3 - Create a Pallet account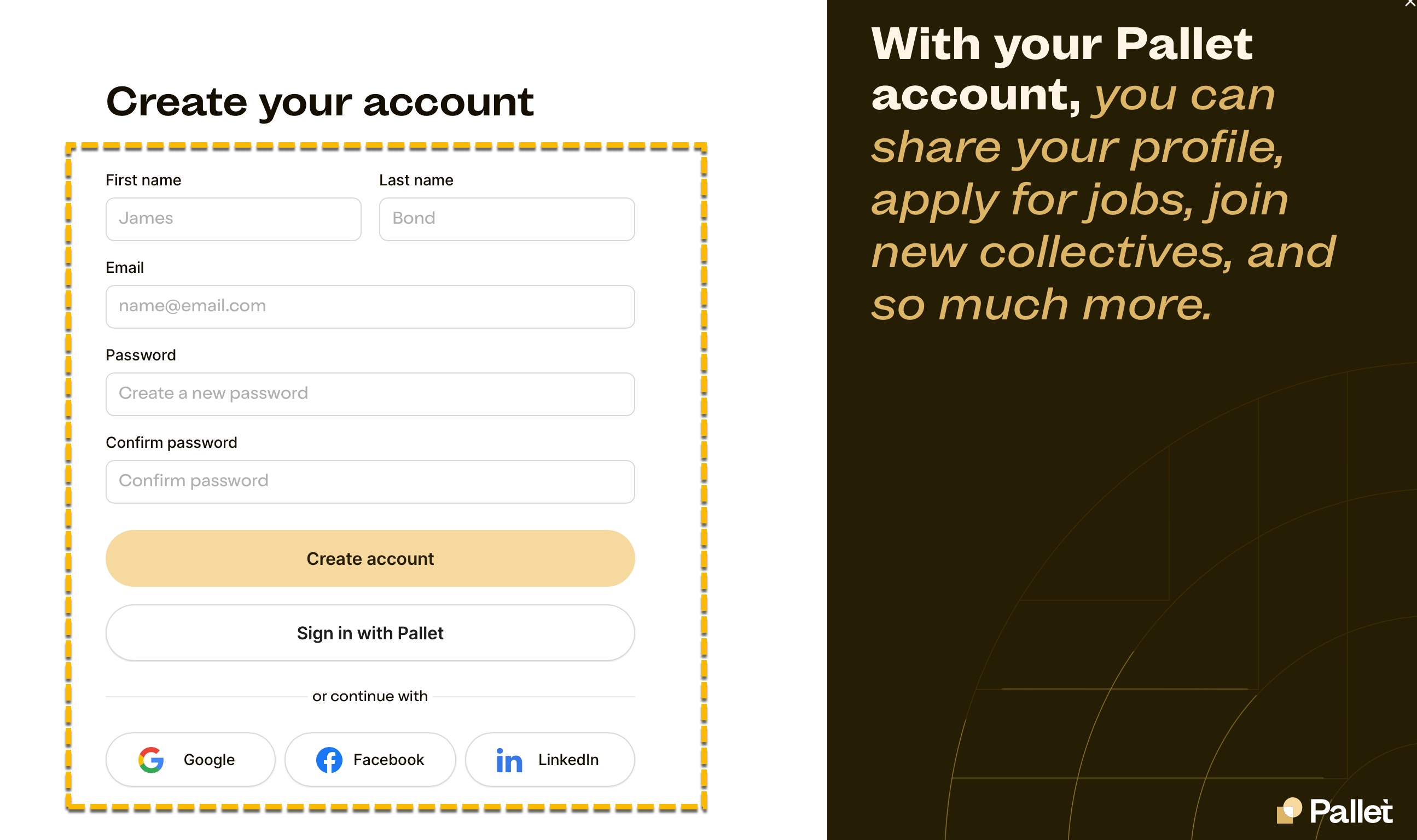 Step 4 - Setup your profile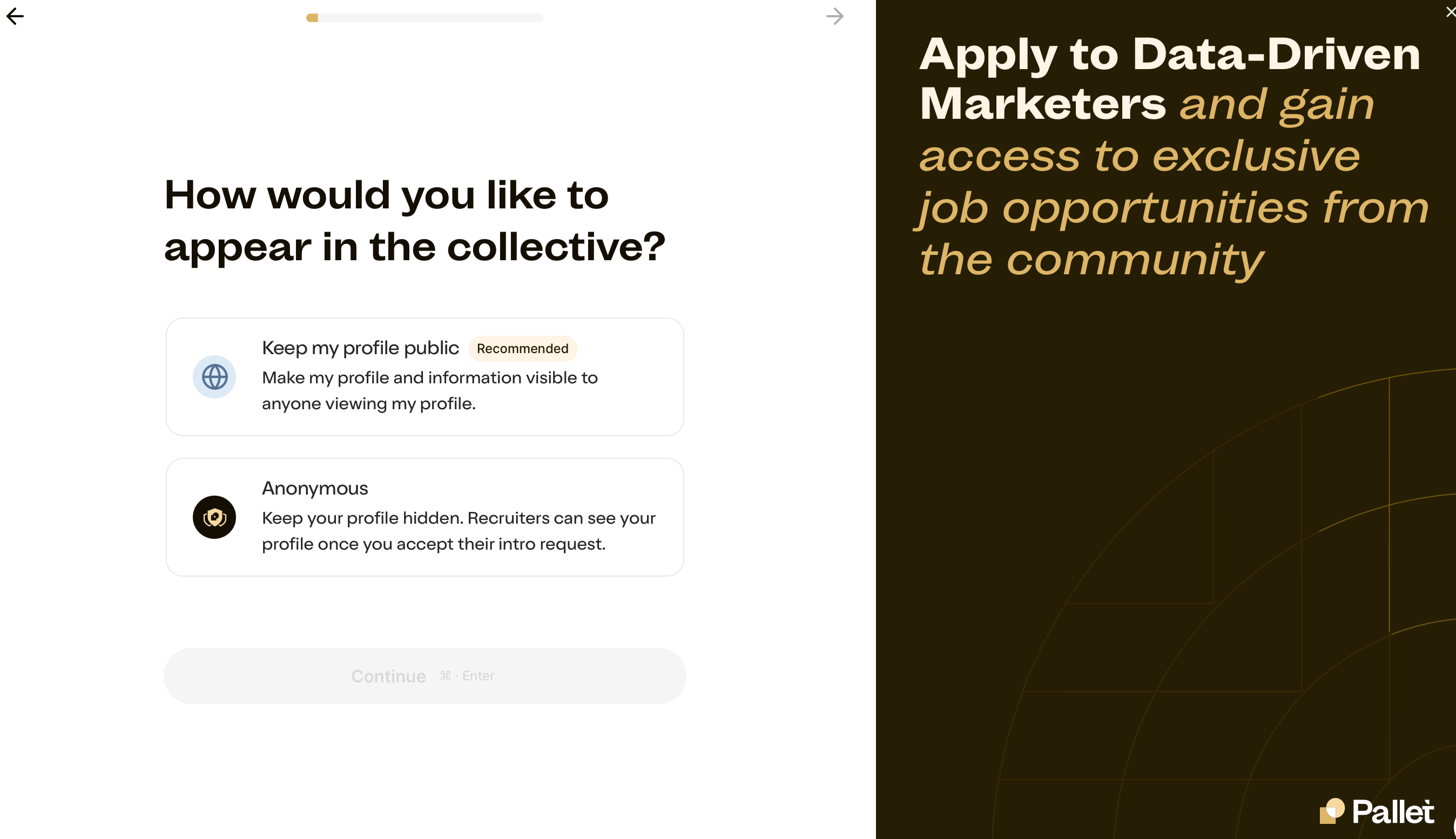 Step 5
I will review your application and either reject or accept.  
Once you're accepted, you'll be part of our community and get a chance to connect directly with the companies!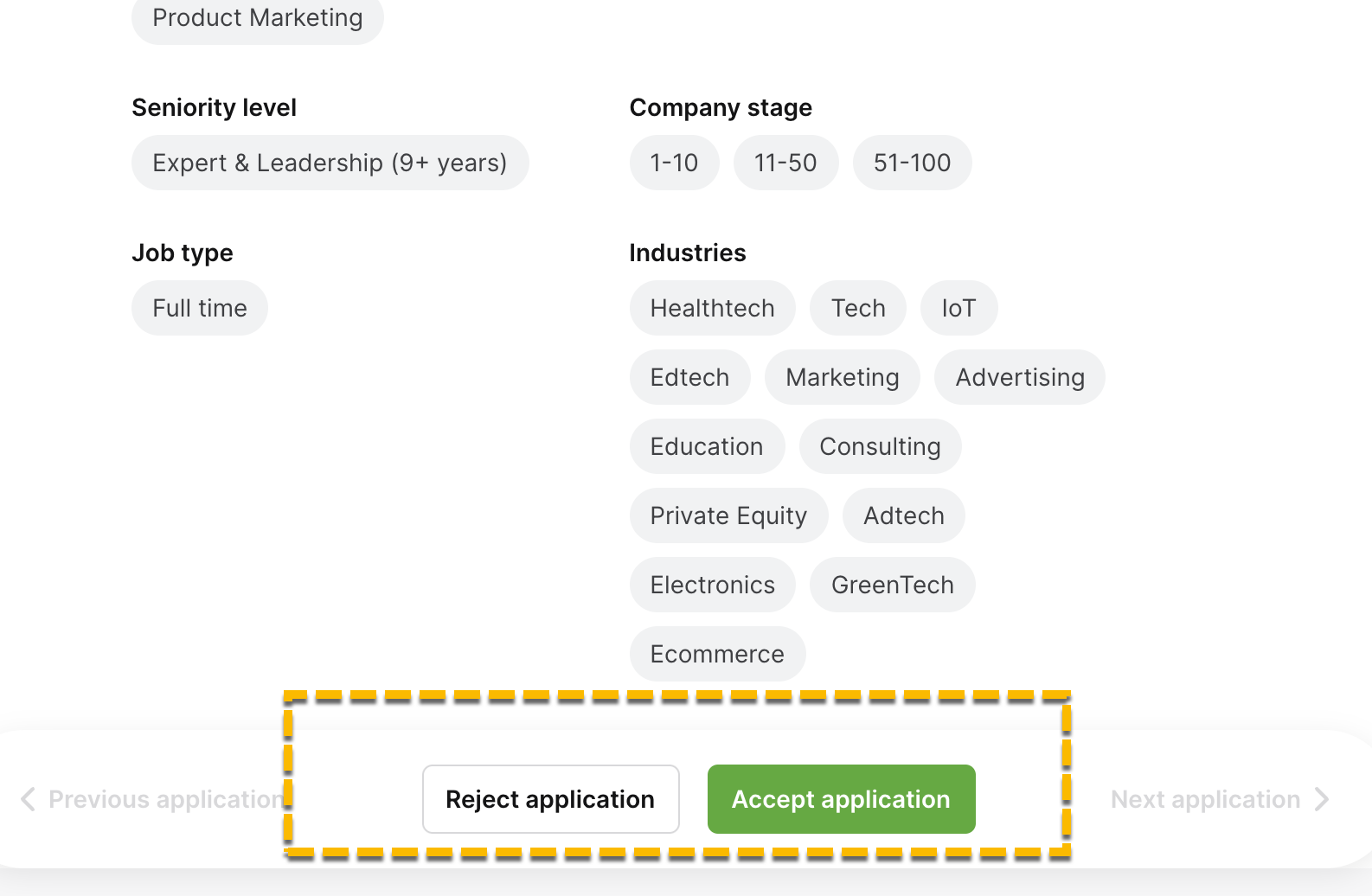 For companies who want to connect with ZoomMetrix's talents
If you're looking to hire the best people in ZoomMetrix, sign up here!"
For more information from the Pallet team:
ZoomMetrix Newsletter
Join the newsletter to receive the latest updates in your inbox.
---