How embedded forms within content increase content reads
I came across this article and read the research Microsoft did with Contently's Document Analytics, thought it was insightful findings.
Here is the part that caught my attentions, quoted as:
Microsoft discovered that landing pages requiring email addresses in exchange for downloadable content were 25% more effective at capturing email leads, but that embedded email forms within freely accessible content were more effective at capturing content reads. Subscribers who entered their emails in embedded forms were 51% more likely to read the entire piece of content, according to a Contently case study.
Here are the images of the difference on where and how the email address was asked by the site.
In the first example, it is a standard deployment you usually come across where you land on the page, provide an email address, and then you get the PDF file.
The second example is the delayed gate, where you download the PDF file or the material of interests, then after few pages in, you're asked to provide your email address in order to access rest of the material.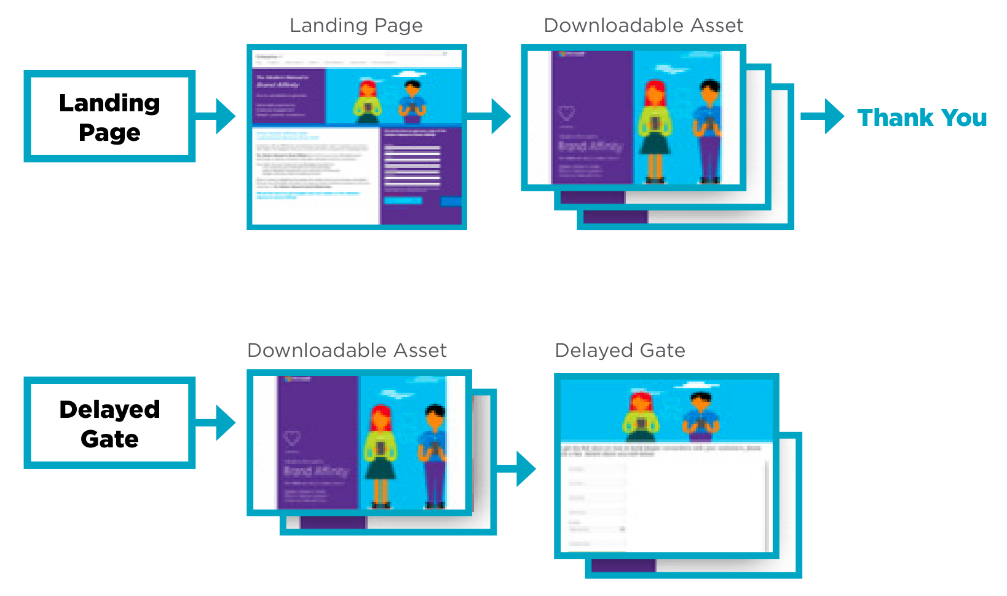 As stated in the quote above, it's fascinating how human psychology plays into different outcome just by asking the email address in different timing.
It might not be surprising to some people, but it is interesting from a standpoint where this may give more ideas to how we A/B test and optimize landing pages to drive results that match certain business outcomes.
It is common to find marketers obsessed with putting out content to capture more traffic and leads, but in many cases, the value of the material is really within the file and what's written.
A lot of money could have gone into the research, write, and distribute. What good is an email address if people are downloading and not reading it because that's how end users understand the positioning and value of the companies who provide these materials.
That doesn't mean every marketing objective is to make people read the entire thing. Capturing user attention and gain volume of quality leads as you get in front of your audience are not a bad marketing objective.  So if you can pull it off with the standard landing page and gating it, then that's fine.
I guess this opens up more ways for us to test ideas beyond CTA, creative, message, but also "timing" of how we capture leads or reach our audience.
I thought I'd share some interesting read that I came across. Enjoy!
Here is the original article, check out.
source: http://www.mediapost.com/publications/article/280860/contently-launches-document-analytics-for-tracking.html
Thank you so much for taking the time to read my content.  If you've liked what I've had to say please subscribe!
ZoomMetrix Newsletter
Join the newsletter to receive the latest updates in your inbox.
---