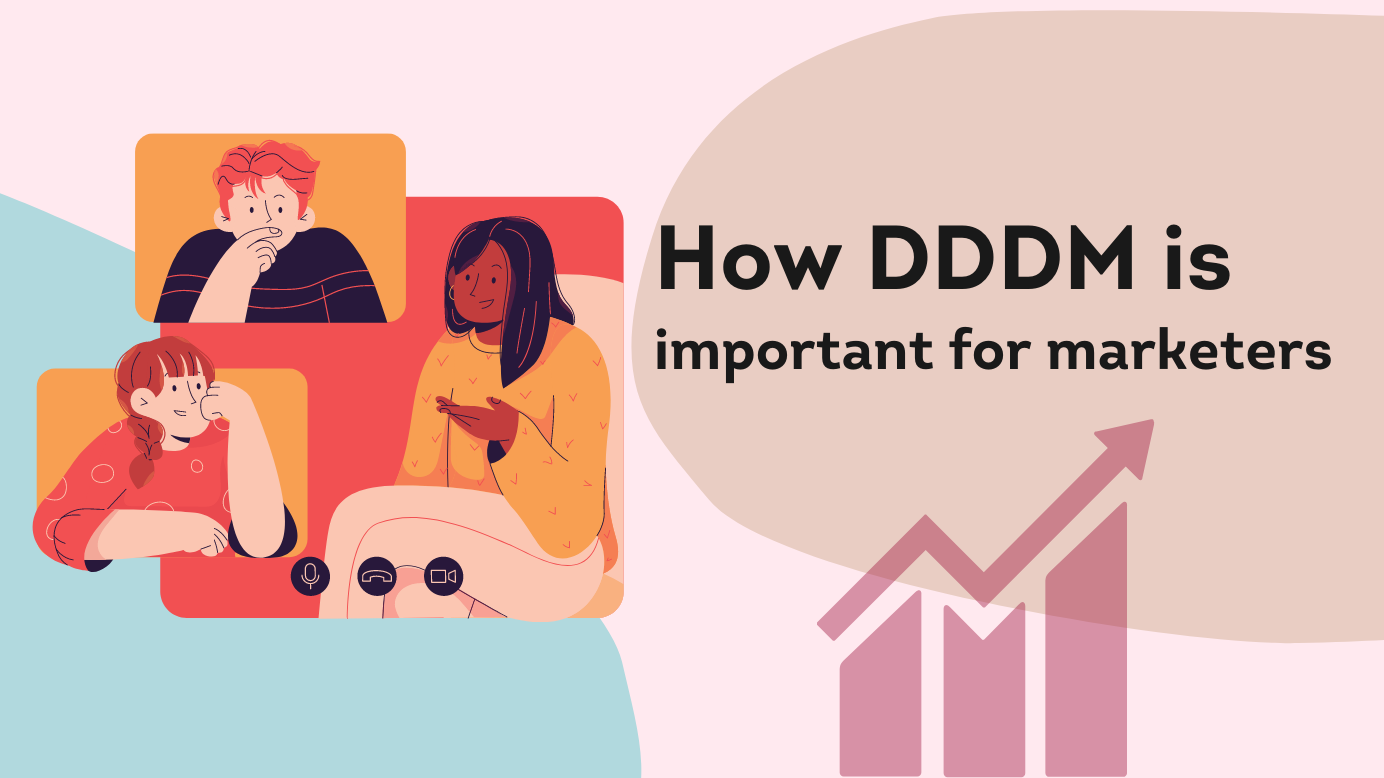 How data driven decision making is important for marketers
Data is a critical resource for businesses and organizations, as it helps to drive decision making and improve business performance.
By using data-driven decision making techniques, managers can make better-informed decisions aligned with their organization's objectives and strategies. This can help to maximize efficiency, enhance productivity, and improve overall performance.
The three benefits of DDDM (Data-Driven Decision making)
Enhanced decision-making capabilities: By using data and analytics tools to analyze business performance, managers can make informed decisions based on real, objective information. This helps ensure that they are making the best choices possible based on their current circumstances and future goals.
Increased productivity and efficiency: DDDM allows managers to focus on the most important tasks by helping them to prioritize based on data-driven insights. This can help businesses streamline processes and get more done in less time, leading to higher levels of productivity and success.
Better alignment with business strategies: By using DDDM, businesses can ensure that their decisions are aligned with their overall strategy. This helps avoid making decisions that could contradict the company's goals and ensures that all resources are being used to support the strategic objectives.
Why data-driven decision making is important for marketers?
Marketers need to understand and analyze data to make informed decisions about their campaigns.
DDDM can help marketers identify which strategies are working and which ones are not so that they can adjust their approach accordingly. Additionally, DDDM can help marketers track the ROI of their campaigns and show the impact their efforts have on the business.
When used correctly, DDDM can be a powerful tool that helps marketers optimize their campaigns and improve their overall performance.
How marketers should approach data driven decision making
To effectively use DDDM in their marketing efforts, marketers should start by building a data-driven decision making framework. This involves identifying the key metrics and performance indicators relevant to their campaign goals and developing systems for gathering and analyzing this data.
Next, marketers should leverage data visualization tools and other analytics software to make sense of their data and gain insights into their marketing performance. Using these tools, marketers can identify trends and patterns in the data and use this information to inform their decisions moving forward.
I typically use tools that support my DDDM are Heap, Google Search Console, Google Analytics, BigQuery, Tableau, and Marketing Automation tool.
Finally, it is important for marketers to continuously adapt and refine their DDDM strategy to keep up with the ever-changing digital landscape.
Image below is an example of a DDDM approach.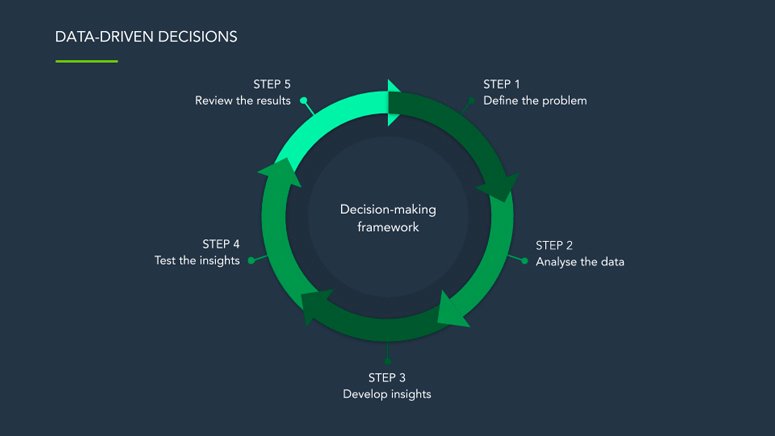 Why Data-Driven Decision making is important
Data-Driven Decision making is important because it allows businesses to use data to make informed decisions.
It sounds simple, but I've encountered many marketers who are making business decisions without data over time. If you're a marketer and want to grow your career at this age while differentiating yourself from the other marketers in the market, then start adopting DDDM in your daily work.
All the best. Good luck!
Thank you so much for taking the time to read my content.  If you've liked what I've had to say please subscribe!
Also check out our list of data-driven marketing job openings we've curated here. With Pallet we've identified various marketing, growth, and analyst roles.
Join the Marketing Analyst Collective
This Collective will personally match talented marketers with data acumen to high-growth, high-upside opportunities at some of the most exciting companies.
Join & Get Hired
ZoomMetrix Newsletter
Join the newsletter to receive the latest updates in your inbox.
---