Web Analytics Tools and Softwares to Improve Analysis
Here are some possible web analytics tools to consider for your web analytics needs. Of course, Google Analytics is free and most commonly talked about, but here are other options for you, and they are free!
Suppose you're starting a blog or site for your company but don't have that money to buy an enterprise solution. In that case, you're most likely to use Google Analytics because that is the standard for free web analytics tool nowadays (because it is well known).
Check out the following list of applications. Some of them could be a great tool to supplement your current web analytics application.
MixPanel
MixPanel is a very popular event-based tracking tool that does many reporting, segmentation, funnel building, and user-based tracking that Google Analytics doesn't do well.
They have also positioned themselves as one of the leaders in mobile app analytics. Interestingly, they got great innovative features rolling out pretty fast, including recent machine learning-based insights discovery and auto-tracking feature.
MixPanel provides various price plans for different traffic levels, but the most basic plan is a free plan.
Amplitude
Another event-based tracking tool, but Amplitude does a really good job adding charts and reporting very customizable generation features. Although MixPanel has been rolling out new features, Amplitude has positioned itself better than MixPanel in Dashboard, Retention analysis, more robust segmentation, etc.
Amplitude provides various price plans for different traffic levels, but the most basic plan is a free plan.
Woopra
Woopra is based on Java and has desktop and web services to monitor the metrics. In addition, Woopra has a unique feature that allows you to chat with your user and acquire non-numerical information.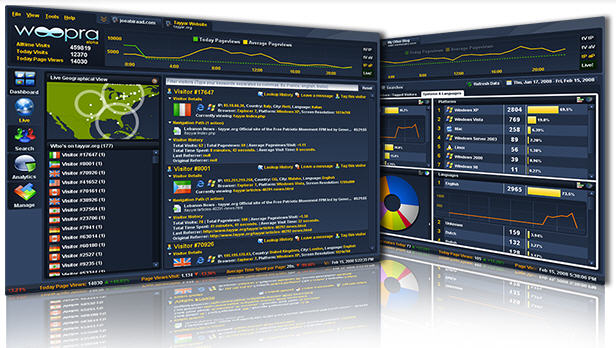 *image from woopra.com
Other selling points of Woopra are Live Tracking, Rich User Interface, "Real-Time Analytics," "Lightning Quick Data Drilldown," "Visitor and Member Tagging," "API," and "Real Time Notifications."Currently, Woopra is in close private Beta. For more info, go to Woopra.com.
Piwik
Piwik is an open-source web analytics application based on PHP and MySQL. What is great about Piwik, it has a "plugins" mechanism that allows various extensions and customization. If you're a developer, you could probably make one yourself. What is good for some people or businesses is that Piwik's data is stored in your server/database. So you own the data. The user interface is customizable, probably similar to the Google Analytics dashboard. Piwik fans, you can correct me if I'm wrong. For more info, go to Piwik.org.
HotJar
HotJar allows marketers to track heatmap, click map, and other qualitative analysis around surveys, polls, NPS, etc.
I like the funnel creation report as it is pretty flexible. For example, if you capture the user id, you can see the recording of the person who has answered the survey questions in a certain way so that you can see where they stumbled on your web page.
HotJar also provides different Heatmap views for Desktop, Mobile, and Tablet. It is great to see the difference in engagements, and HotJar has done a great job here.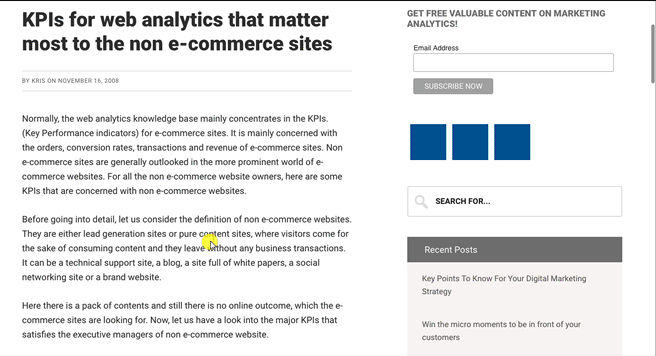 Clicky
It is a hybrid of Google Analytics and HotJar. It has both quantitative data tracking in real-time and also provides heatmap capability. Clicky's selling point seems to do well in real-time monitoring, whereas Google Analytics is not.
Many analysts do run several web analytics applications. You want to understand and research the benefits of each applications' features before implementing everything. I highly suggest you sign up and try as many tools as possible.
Make sure that you understand what data you need and the pros and cons of each web analytics system, even Google Analytics.
Thank you so much for taking the time to read my content. If you've liked what I've had to say, please subscribe!
ZoomMetrix Newsletter
Join the newsletter to receive the latest updates in your inbox.
---