Digital Analytics Reporting Challenges Marketers Face Today
Regardless of the digital analytics reporting that you create and report to, digital metrics need to be written in a certain format to deliver to your key stakeholders.
Some users might prefer PDF files, excel sheets, word documents, cloud-based SaaS dashboard tools, or Tableau.
Every company has its standard of reporting practice, and digital analytics reports would most likely need to comply with such reporting practices done by your company or clients.
Due to security issues, certain clients would want the reports published in their secured extranet environment in a web-based format.
Some clients would probably want to receive the digital marketing reports in an excel sheet, so their in-house analysts can process the data in their method.
Many challenges need to be addressed from a digital analytics standpoint. For example, certain KPIs (key performance indicators) would require the conversion rate of how many people registered into the database per visitor.
In such a case, it could be required to access a database server (example: SQL Server, Oracle, MySQL) to pull the data. If the web analytics software does not support a third-party database server connection, manual intervention might be required to set up the metrics.
Therefore, the typical dashboards provided in the web analytics software would not support such measures or reporting.
So pulling data from multiple sources and consolidating it into a centralized repository of reports would be a challenge of web analytics unless a business intelligence group is embraced within companies. Furthermore, it is challenging for clients who do not have the resources, infrastructure, and good document management.
However, the latest trend in Dashboard technology is to leverage reporting technology provided by companies like Datorama, Beckon, Sweetspot, Origami Logic, or TapClicks.
I wrote a blog post that explains how these tools work, so check it out here: How to Measure Marketing Effectiveness from Various Systems.
I'm noticing that many big agencies are using these types of dashboard technology to build a consistent dashboard with proper agency branding. Also, it saves a tremendous amount of marketing analysts' time as all you have to do is set up a dashboard and metrics, and the rest of it is automatically taken care of.
Analysts then should focus on the storytelling and dig deeper into the data to provide insights.
Although it may sound like a huge challenge, the most important point is getting the key stakeholders' actionable metrics.
Regardless of those reporting challenges, having those KPIs in the hands of the right people is the critical measure of success for your digital marketing analytics reporting practice.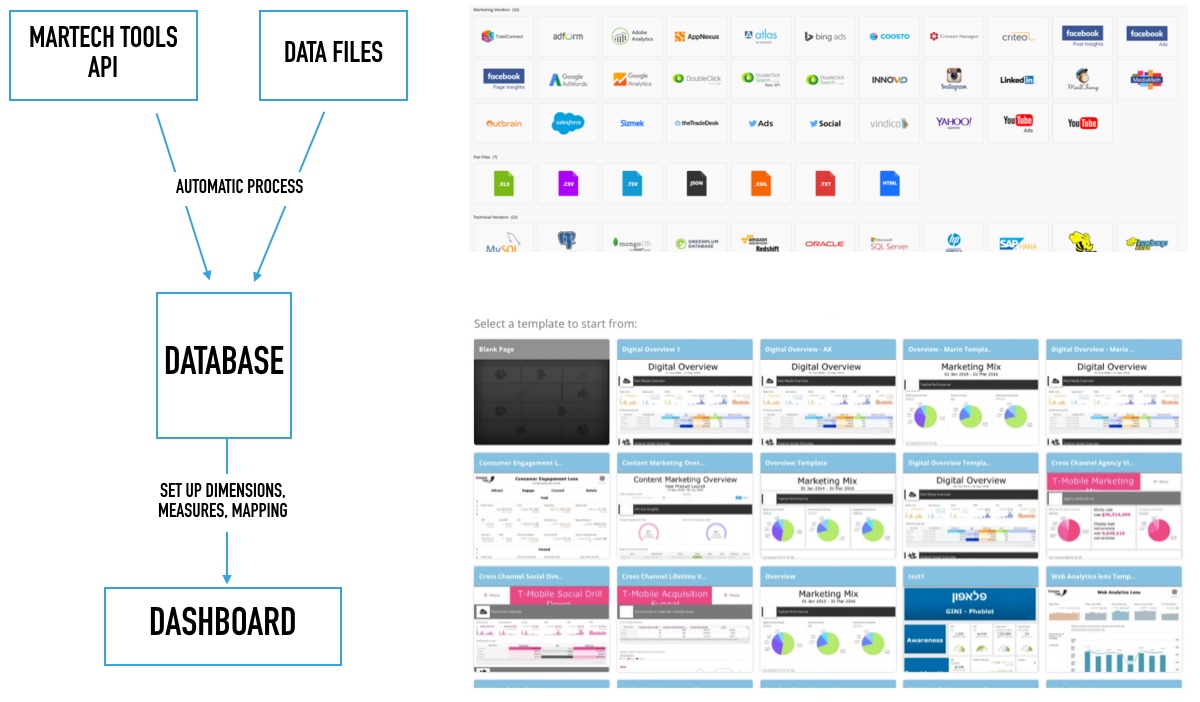 Thank you so much for taking the time to read my content.  If you've liked what I've had to say please subscribe!
ZoomMetrix Newsletter
Join the newsletter to receive the latest updates in your inbox.
---