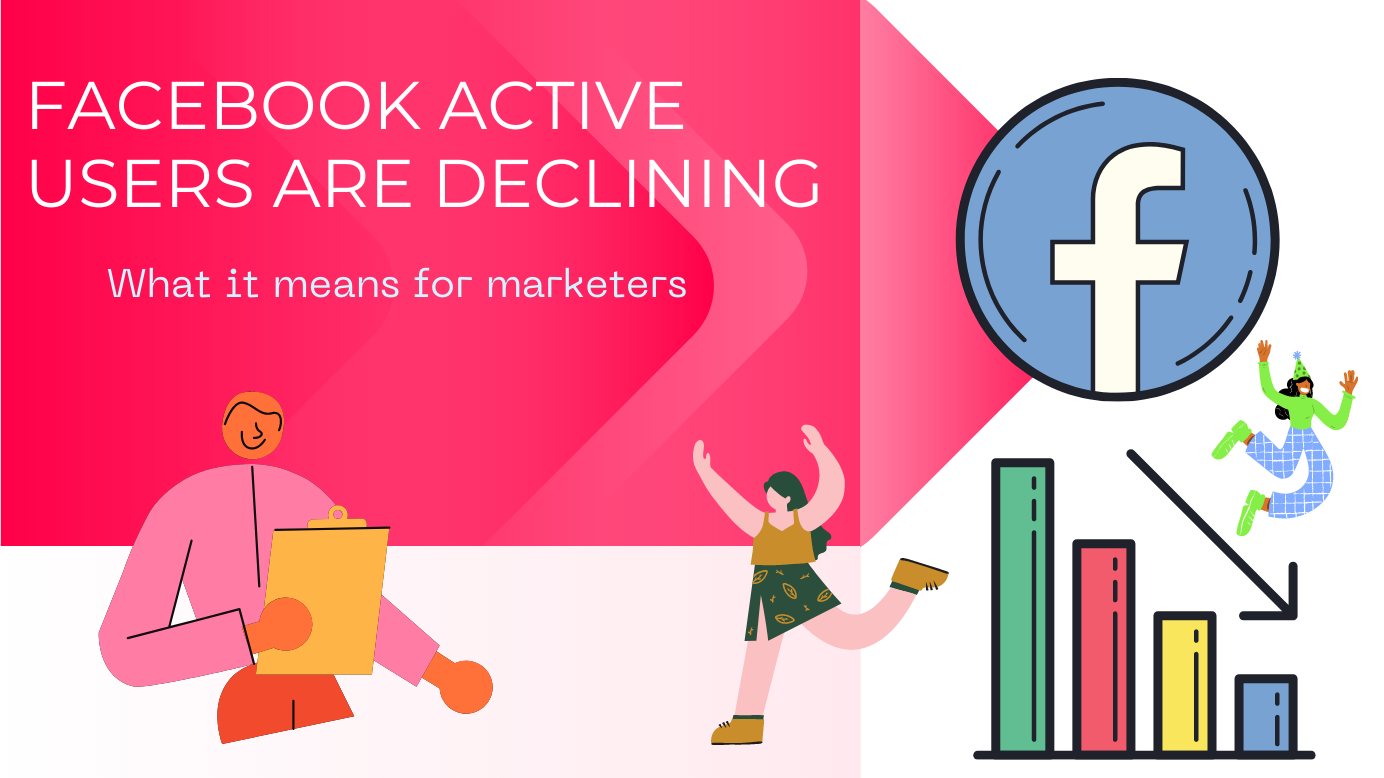 Facebook active users declining - What it means for marketers
Only 27% of teens are using Facebook. They are leaving. 😬
When Facebook was at its peak in the early 2010s, almost every teenager used to have an account. But now? Not so much. Only 27 percent of those surveyed by Piper Sandler said they were active users.
Before the whole Facebook whistleblower incident, we knew that many teenagers were on Snapchat and, recently, on TikTok. This should not come as a surprise.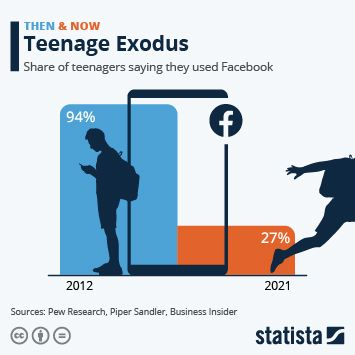 But Facebook still has a significant usage share for over 18 years old.
What's important is, despite the shift in social media platform user base, you can see from the Pew Research data below that Facebook still plays a huge part in the social media platform.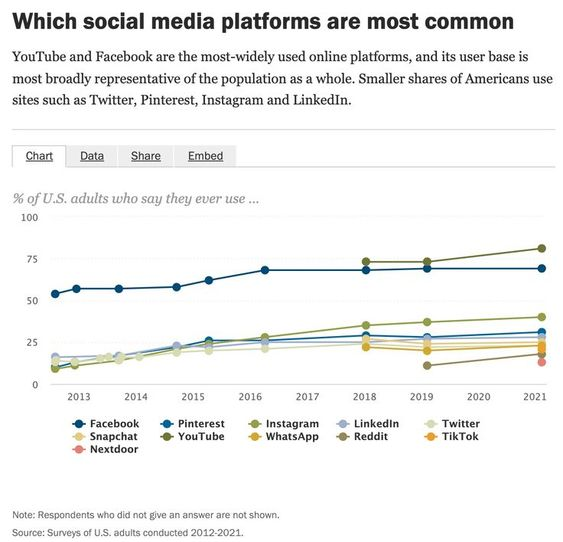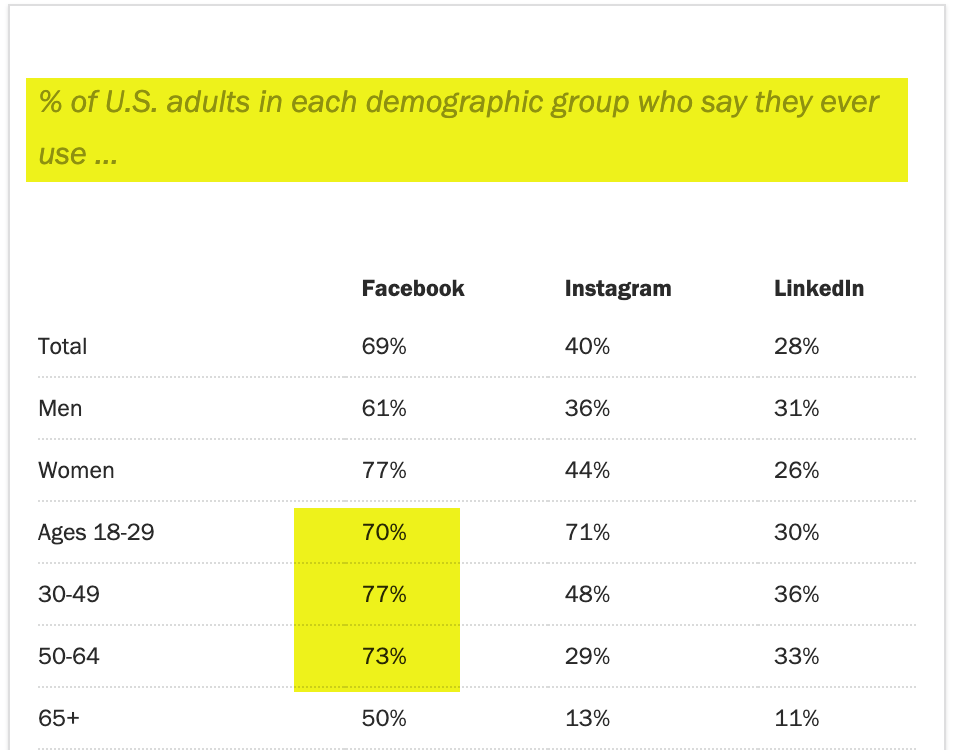 Side note: Interesting to see YouTube is the dominant platform, and the growth appears to be accelerating. Not only that, but the usage rate is also really high—something to take notice of.
Why are marketers worried about users leaving Facebook?
Here are a few reasons why many marketers are worried about Facebook in general.
Apple is killing Facebook. The iOS 14 changes to privacy significantly impacted Facebook ads' ability to target and track people effectively.
Facebook is no longer growing, and users are shifting to another platform. YoY growth of daily active users (DAU) has declined significantly in recent years. (Data image below)
Brands that target younger audiences to make sure they got future market share will need to double down outside of Facebook and Instagram. User engagement is a lot stickier on YouTube, and there is more reach to a younger audience on TikTok.
Meta's (Zuckerberg) shifting business priorities are in the metaverse, and many people don't know what that means. Many marketers may be aware of its potential but not quite sure what that means from our day-to-day marketing priorities and needs.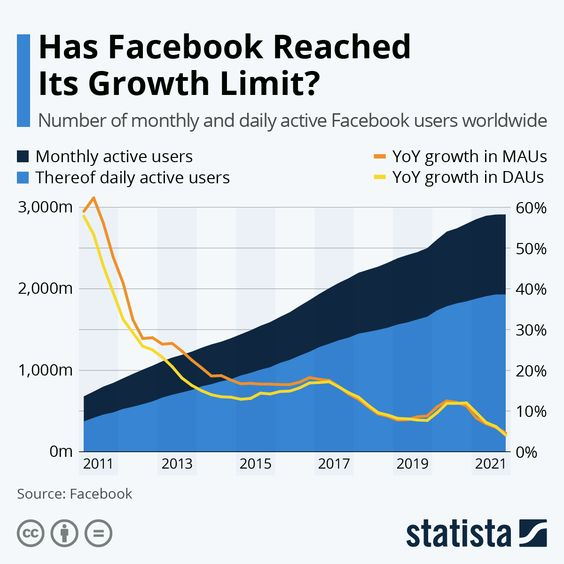 🔮 What do declining Facebook users mean for marketers?
Everything I'm looking at and hearing about Facebook makes me worry, and I'm sure you are too.
But I think it becomes clearer if you know who is buying your products or services. As you can see from Pew Research's data, every Social Media platform has a different reach and usage for various demographics. So it becomes important to choose the platform that works for your business.
I've recently worked with a foreign company growing their tea business. Despite the challenges Facebook ads face, it is interesting for me to learn how Facebook ads effectively reached and converted certain demographics.
It is about what works for you and your business. So keep on trying various Social Media channels, measure, learn and decide where to double down on. That could be several social media platforms, not just one.
Thank you so much for taking the time to read my content.  If you've liked what I've had to say please subscribe!
ZoomMetrix Newsletter
Join the newsletter to receive the latest updates in your inbox.
---