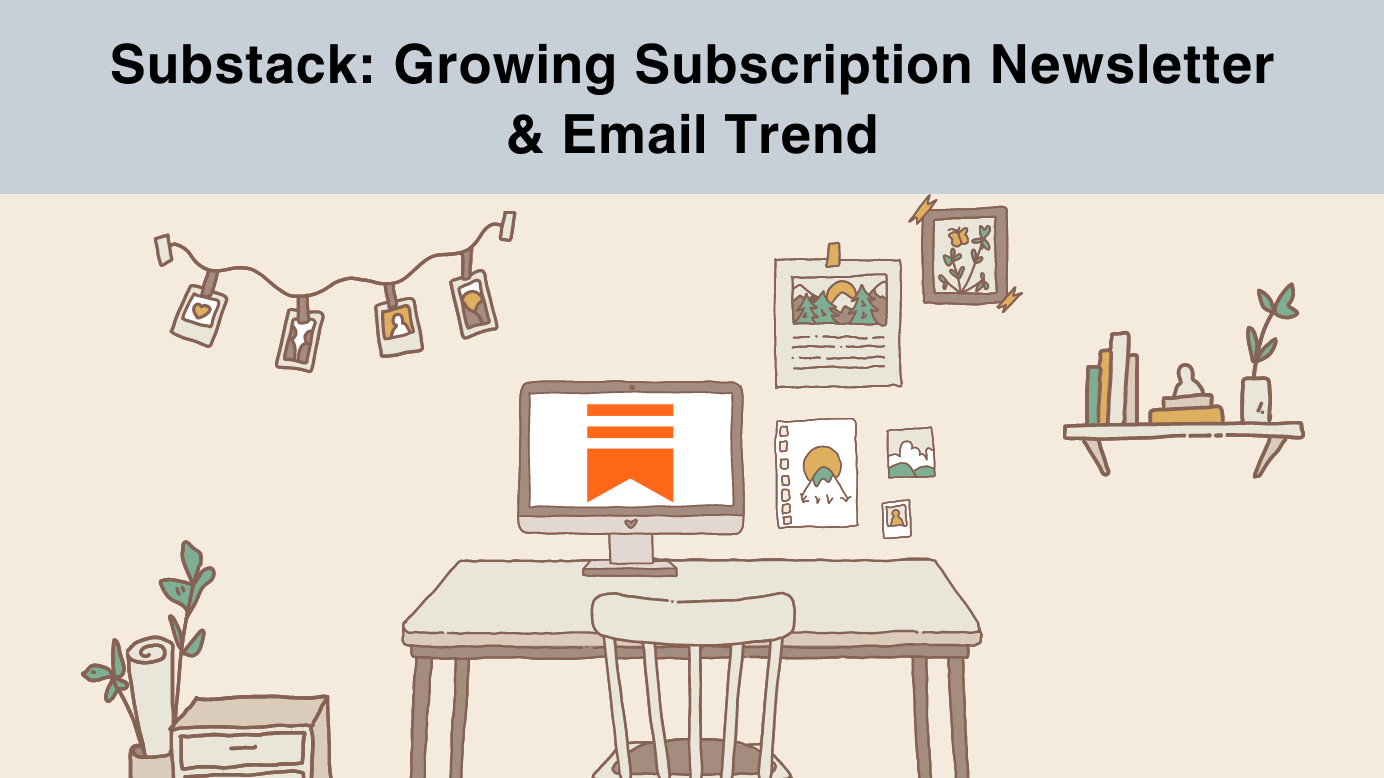 Substack: Growing Subscription Newsletter and Email Trend
The newsletter has become an increasingly popular way to keep in touch with customers, followers, or members in recent years. It's a great way to share your latest news, product updates, or upcoming events.
Substack has probably been the biggest newsletter success story in recent years, but plenty of other platforms can help you start your newsletter.
For this week's data, let's dive into some stats around Substack and the current situation of Email.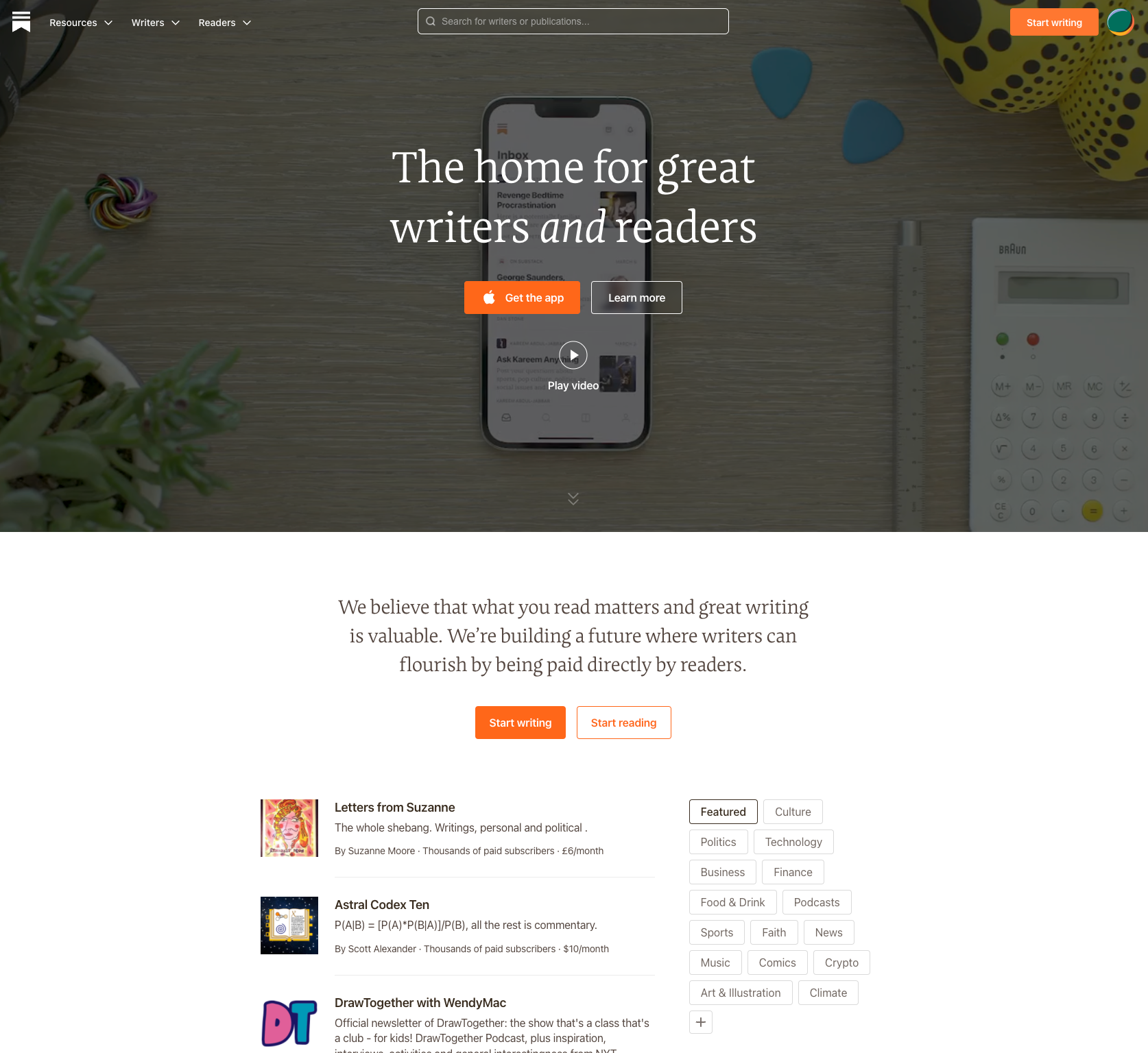 What is Substack?
Substack is a platform that helps writers reach their audiences and get paid for their work.
The company was founded in 2017 and now has over 500,000 paying subscribers and millions of readers. Substack offers a variety of features for its members, including support for podcasts.
If you look at the chart below, you can see the growth of Substack has been pretty insane. This data actually shows the paying subscribers, basically those who are paying for a premium newsletter subscription on Substack.
Substack reports that 5% to 10% of all readers are paid, subscribers.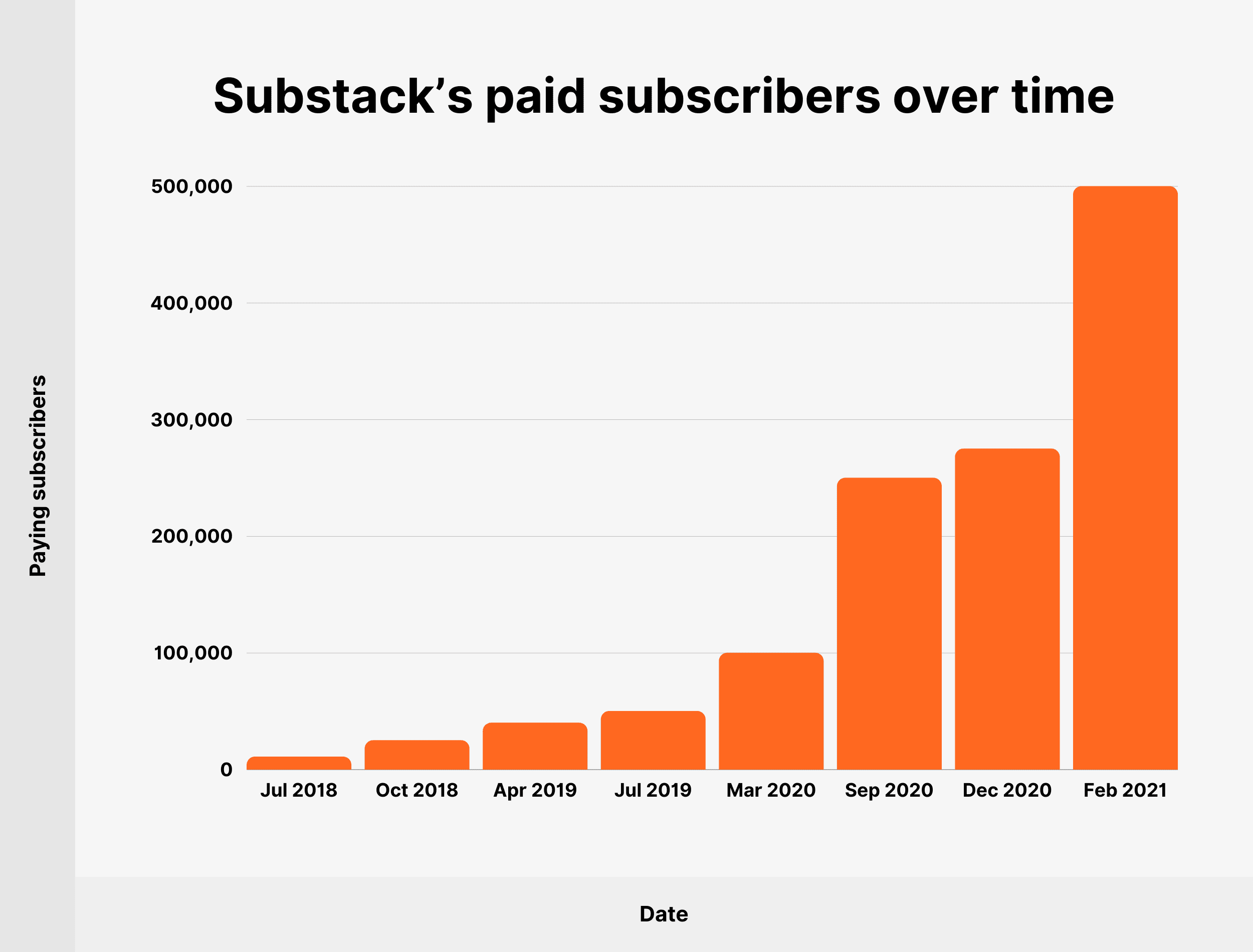 Why is Substack so popular?
There are a few reasons that Substack has been so successful. For one, the platform makes it easy for writers to get started. You don't need to be a technical expert to create a newsletter on Substack.
Many journalists and writers are using Substack to build their own brands and reach new audiences. The platform also offers a way for writers to make money from their newsletters. While some publications offer paid subscriptions, most do not. Substack allows writers to set their own price for their newsletter and keep most of the revenue (minus fees for Substack and Stripe).
This has been a big draw for many writers. In a world where it's getting harder and harder to make money from writing, Substack offers an alternative way to make a living.
Is Email still an effective channel for communicating with your audience?
Email is still one of the most popular ways to communicate with people online. Even though messengers, chat apps, and social media are becoming more popular, Email is still widely used.
In 2020, there will be four billion email users, and this number will grow to 4.6 billion by 2025.
The trend towards mobile devices is also true for emails. In December 2018, 43 percent of Emails opened happened on a mobile device. Desktop email clients' open share had declined to 18 percent, and webmail accounted for 39 percent of opens.
Because of the dominance of mobile devices, it is no surprise that the iPhone email app was the most popular email client, accounting for 29 percent of Email opens. Gmail was ranked second with a 27 percent open share.
So, what does the growing email usage mean for your business?
As you can see, Email is still a very popular way to communicate with people. In fact, the number of emails sent every day is still growing. This is good news for businesses that want to reach their audience through Email.
If you're not already using Email to communicate with your customers, now is to start. Email is still a very effective way to reach people, and it's only going to become more popular with time.
ZoomMetrix Newsletter
Join the newsletter to receive the latest updates in your inbox.
---