Web Analytics Tracking Requirements 101
When launching a site or considering implementing web analytics trackings, you may want to consider thinking about the following points.
I hope this article guides you in formulating your thoughts around what to track on your site.
All pages should contain tracking codes with unique page identifiers (page name, content title).
All campaign initiatives driving traffic to the site (via banner, email, link exchanges) should be tracked through campaign tracking and typically done through putting a unique query code in the URL string.
Any conversion pages (thank you pages) should be defined as a "Goal" or an event in the analytics tool. Any key pages where you want data to persist across the site or metrics, consider using special custom tracking to reflect those trackings. For example, SiteCatalyst uses eVar, and Google Analytics uses "user defined" tracking.
Activate eCommerce tracking in your analytics suite if your site is an eCommerce site.
Make sure to activate or acquire internal search tracking in analytics tools. It is also important to assess what users search for within your site.
Create a segmentation strategy and consider implementing it in your analytics tool. Custom segmentation should be assigned around several key factors for deeper insights and analysis. i.e., Users that bounced, users from search with specific terms, users from a particular campaign, login vs. not logged in.
Take into consideration Flash & AJAX tracking if your site is planned to be rich in graphics.
Any click events, including outbound links, should be tracked as part of key business strategies or objectives.
You have to consider analyzing many data points in the site tracking strategy. You won't be able to cover every single data point. That'll be too much.
Instead, understand your site's goal, and select your KPI — KEY Performance Indicators. Understand and at least formulate your thoughts for analysis around the following:
Traffic Source
Traffic source or campaign includes (not limited to): banner, rich media, email, PPC, link exchanges, RSS.
Consider using vanity URL or friendly URL when driving traffic from other mediums such as DM, radio, tv. Make sure you're tracking those vanity URLs.
Segmentation should be applied to all different sources to assess the optimal traffic source with great ROI.
What users are doing (behavior metrics)
You should track all content to see what users are interested, and their level of engagement.
Customer advocacy should be tracked (tell a friend, share with a friend).
Marketers should assess product awareness and exposures separately from content performance.
It would help track conversion metrics by identifying the conversion pages and setting up necessary funnels to view optimization opportunities.
If possible, track RSS subscription click on "subscribe to RSS."
Capture internal search queries to assess what users are interested in and looking for.
Visitor Type
Identify demographic of site visitors. Especially if viral and brand awareness is the key to success, it may start at the regional level and spread across the country. It would be worth gauging traffic level and engagement metrics by demographic data. Such demographic data could be utilized when investing in a PPC campaign to target your audience and properly allocate budget to proper regions.
New vs. Returning traffic. This dimension would be important to observe, especially considering that loyal users would return to the site and behave differently from new visitors. Acquire deep insights from your visitors by looking at new vs. returning traffic.
Loyalty metrics would be important to identify deeper insights about the site's loyal audience to your site/brand/product/services, especially if your repeat buyers or highly engaged audience are key to the site's success.
Segmentation
Always think about segmentation during your analysis. Segment various dimensions. (i.e., by source, conversion, specific behavior)
Think about the integration of different variables from campaigns to conversions. Then segment according to the integration.
Tie metrics to conversion. Make sure that every key conversion page is tracked and can segment by the different dimensions of metrics. (i.e., conversion by traffic sources, demographics)
Hopefully, these bulleted points will contribute to your thoughts around setting up web analytics trackings.
Thank you so much for taking the time to read my content.  If you've liked what I've had to say please subscribe!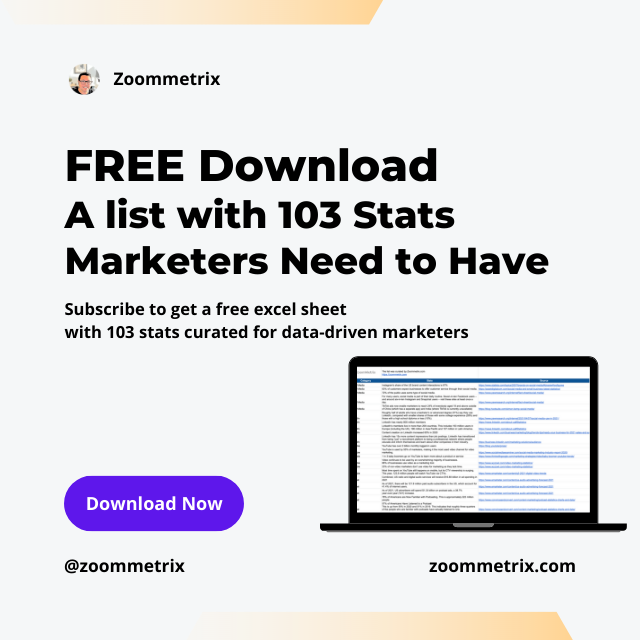 ZoomMetrix Newsletter
Join the newsletter to receive the latest updates in your inbox.
---