7 Reasons Why Power BI is the Best Choice for You
As a marketing leader, you always consider growth, revenue, and increasing market share. You want to make data-driven decisions, so you need access to accurate and timely information. Business intelligence (BI) tools can help you achieve that, and Microsoft Power BI is a popular option.
Microsoft Power BI is a cloud-based suite that provides interactive visualizations and business intelligence capabilities with an interface that's easy to use. Unlike other BI tools, Power BI has embedded connectivity to cloud services, Excel, Power Apps, and even third-party data sources. In this blog post, we'll discuss why Power BI is the best choice for your organization and help you determine whether it suits your business.
Easy to use and learn
One of the reasons Power BI is the best choice for your organization is that it's easy to use and learn. The platform has an intuitive user interface that allows users to create rich, interactive data visualizations with point-and-click simplicity. The online training courses are free, so users can quickly learn how to use the software to achieve their data goals.
Real-time Data Monitoring
Real-time data monitoring can be a game-changer for companies that want always up-to-date information. Power BI can extract data from multiple sources, including cloud-based applications, and display real-time dashboards, which can improve your business's decision-making process.
Customizable Dashboards
Power BI dashboards are highly customizable. You can create dashboards based on your unique company requirements and display key performance indicators (KPIs) relevant to your business. Further, the built-in customization tools allow you to modify the look and feel of your reports or dashboards, ensuring that your data outputs align with your brand.
However, if you have unique visualization and data processing requirements such as statistical analysis, predictive modeling, or a need for data accuracy and consistency, Tableau might be a better option. Unlike Power BI, Tableau provides data blending and powerful reporting capabilities that enable you to handle large datasets and complex data models effectively.
Collaborative Features
Power BI provides various collaborative features to help your team achieve peak efficiency. Multiple users can work on one project in Power BI, and you can assign different levels of access permissions to ensure data integrity. Power BI also provides an audit report, which keeps an accurate log of any changes made to data, providing a comprehensive trail of data usage or manipulation.
Publish and Distribute
Power BI allows you to publish and distribute reports easily within your organization. With its cloud-based platform, you can share real-time reports with colleagues, regardless of location. You can also embed the words into your company's website or web application for easy access by clients or stakeholders.
Customize Security Features
Power BI offers various security features to ensure the safety of your data. These include row-level security, which allows you to restrict access to specific rows of data based on user roles and permissions. The platform also has robust encryption methods to protect your data in transit and at rest.
Cost-effective Solution
Another reason Power BI is the best choice for your data analytics needs is its cost-effectiveness. With different pricing options, including a free version, Power BI offers a budget-friendly solution for businesses of all sizes. Plus, with its easy-to-use interface and minimal training requirements, you can save time and resources on implementation.
Conclusion
In conclusion, choosing the right BI tool for your organization is a crucial decision that requires a thorough analysis of your data requirements and business goals. Microsoft Power BI is a great choice as it is intuitive to use, comes embedded with various data sources, has collaborative features, and can display real-time data visually compellingly.
However, Tableau might be appropriate if you need advanced data analysis features. We hope this blog post has helped you understand the key benefits of Power BI and whether it's right for your organization.
Related articles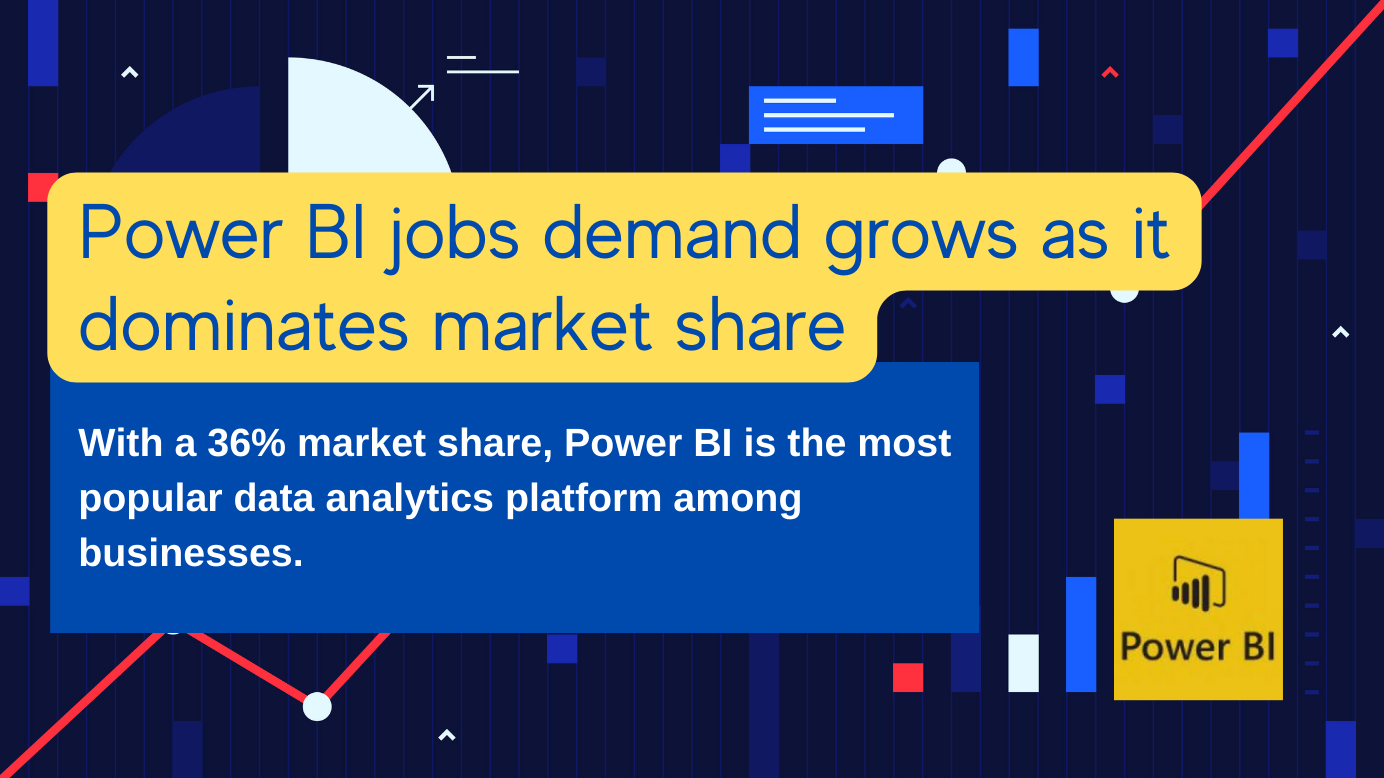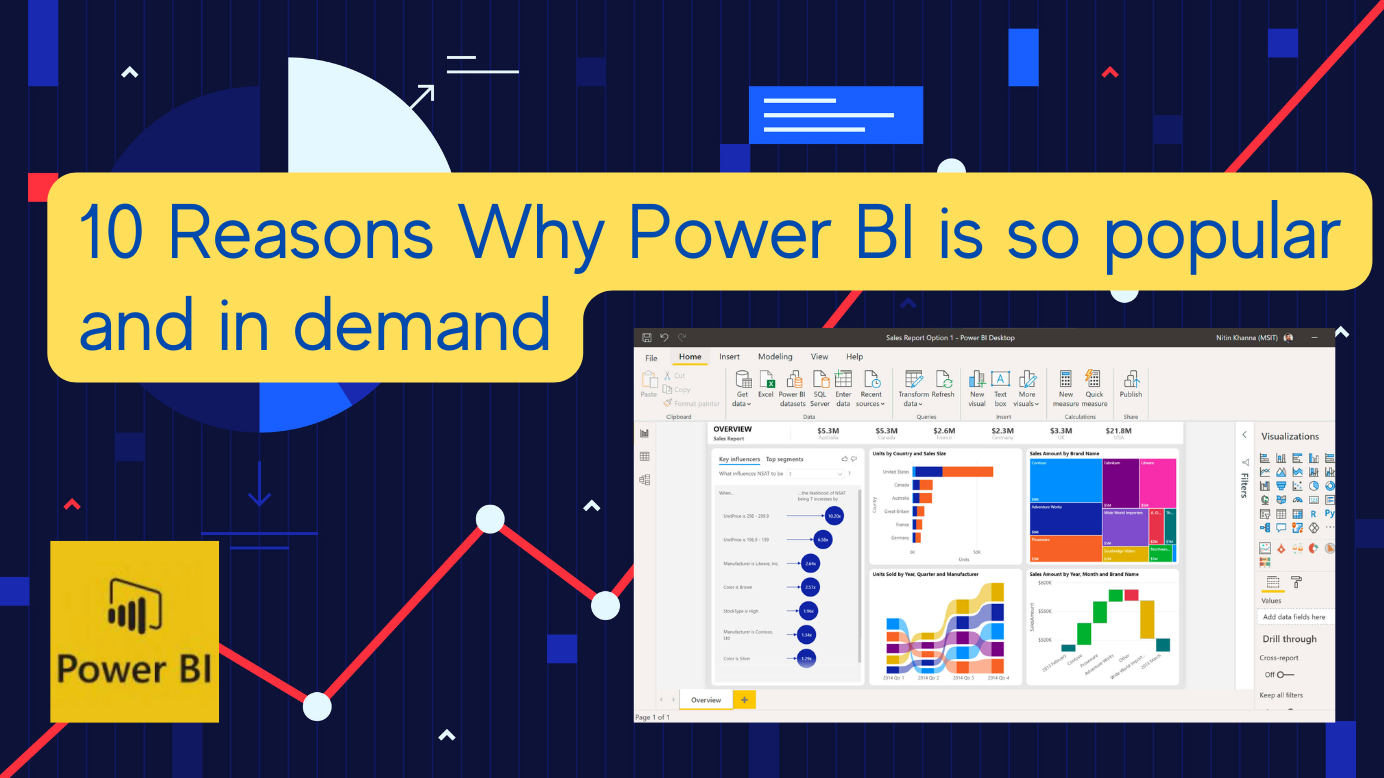 How Marketers Can Get Hired Fast
This Collective will personally match talented marketers with data acumen to high-growth, high-upside opportunities at some of the most exciting companies.
Join & Get Hired
ZoomMetrix Newsletter
Join the newsletter to receive the latest updates in your inbox.
---