How to get marketing job with no experience
It may seem like an uphill battle if you're ready to break into the marketing field but don't have any previous experience. Leaping into marketing without experience can feel intimidating, but don't lose hope!
Here are nine ways to start your marketing career and gain experience.
Build up your skillset
Take courses related to marketing.
Brush up on the basics. Learning about marketing theory and practice will give you an edge over other candidates who don't have any experience.
Skillshare and Udemy offer great online courses to gain more marketing knowledge. Online courses are a great way to build up your marketing toolkit.
A survey conducted Digital Learning Compass revealed some interesting insights on online courses for professionals. Nearly 20% of professionals indicated that they enrolled in an online course to stay competitive within their field and ensure their skills are up-to-date.
Read industry materials and consume content as much as possible
Look up relevant marketing blogs, podcasts, and books to gain valuable insight into the field. Books are especially useful as they provide an in-depth overview of different aspects of marketing. However, there are so many books. Focus on the books most relevant to the job you're aiming for.
Look out for reading lists shared by marketing experts. These can be a great starting point for self-learning.
Develop a deep understanding of the industry
Understanding the industry you're interested in is key. Research any relevant news and trends as well as the competition.
Keep up with current events and determine how they could impact marketing strategies.
Downloading white-papers and reading industry-related reports can be beneficial as well.
For example, I like CMO Survey as it gives you an insight into what marketing leaders are focused on planning to invest more in.
Create a strong online presence for yourself
Cultivate an impressive LinkedIn profile
LinkedIn is the world's largest professional network, with over 660 million users across more than 200 countries and territories.
LinkedIn is a great way to showcase your skills and connect with industry people. Be sure to use keywords that will help recruiters find you.
Update your LinkedIn profile regularly with articles, projects, and any relevant skills or experience you have gathered.
Create content. Write blog posts or videos.
Start writing blog posts on topics related to marketing. This is a great way to showcase your knowledge and creativity and demonstrates your ability to write clearly and effectively.
I have met a few people who mentioned my ZoomMetrics blog, which has created a conversation that expanded the topic as a professional. You can do the same, and it may even open up opportunities as you will be seen as someone who can do the job.
Importantly, when you have a project with results or any form of learning backed by data, you can use that to demonstrate that you have the business acumen to drive marketing using data.
Participate in online conversations and community websites
Find companies and communities related to your industry, join them and start contributing. Participating in conversations on Quora, Reddit, or LinkedIn Groups can help you build a network with people in the field and gain some knowledge about marketing trends.
According to Jobvite data, more than 39% of job seekers are using social media in their job search.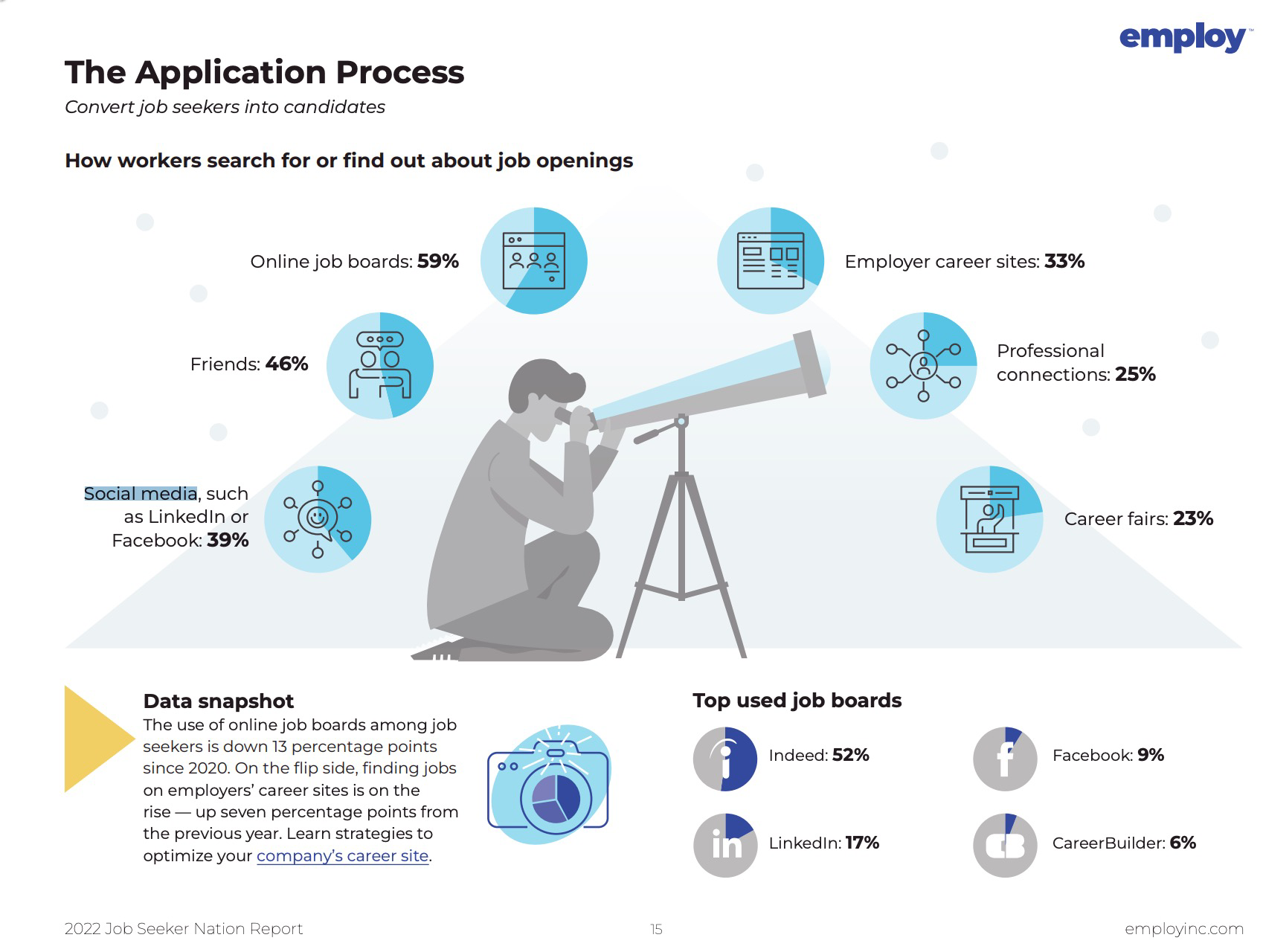 Some data shows 67% of job seekers have landed interviews through social media use. So don't underestimate social media's power – it can be an incredibly effective tool for finding new employment opportunities.
Network as much as possible
Attend conferences
Try to attend marketing-related conferences, events, and meetups. Connect with people already working in the industry and ask them for advice, feedback on your resume, or even an introduction to a potential employer.
For marketers, there are many popular conferences around the world. Some of these include Social Media Marketing World, Digital Summit in various cities across the US, Inbound in Boston, Content Marketing World, and MarketingProfs B2B Forum.
These conferences offer networking opportunities and informative sessions on the latest topics and trends in digital and social marketing. Attendees also have plenty of opportunities to learn from experts and build professional networks.
Such conferences can also be great resources for marketers looking to stay ahead of the curve.
Volunteer or intern in relevant roles
Volunteering or interning can be a great way to gain experience and learn new skills. Even if your current job is not in marketing, you can still find ways to volunteer or intern with a company looking for help in its marketing department.
You may even find an opportunity to intern with a company that offers your desired positions. Again, this is a great way to gain experience and hone your skills while learning the ropes of the industry.
Look into local companies in the industry that are open to interns, and make sure you highlight your skills. Of course, you are welcome to review the job openings on my job board, too!
Reach out to professionals in the field for advice
Don't underestimate the importance of networking. Join professional associations, attend conferences and seminars in your field, and reach out to professionals you admire for advice and guidance.
These connections can be invaluable when finding opportunities or getting hired for a marketing role.
In Summary
Remember that even without experience, you have plenty of options for breaking into the marketing role. You can find the right opportunity with a little creativity and hard work.
Don't let a lack of experience stop you from pursuing a career in marketing. While it can sometimes be more difficult to land a job without prior knowledge, newcomers still have plenty of opportunities.
Many companies are willing to provide on-the-job training and mentor new hires while they gain the skills necessary to be successful. With determination and hard work, it's possible to create a successful career path in the marketing industry, regardless of your starting point.
Don't get discouraged - take advantage of the resources available to you and make your mark in marketing.
Good luck!
Join the Collective & Get Hired
This Collective will personally match talented marketers with data acumen to high-growth, high-upside opportunities at some of the most exciting companies.
Join & Get Hired
Articles you might find interesting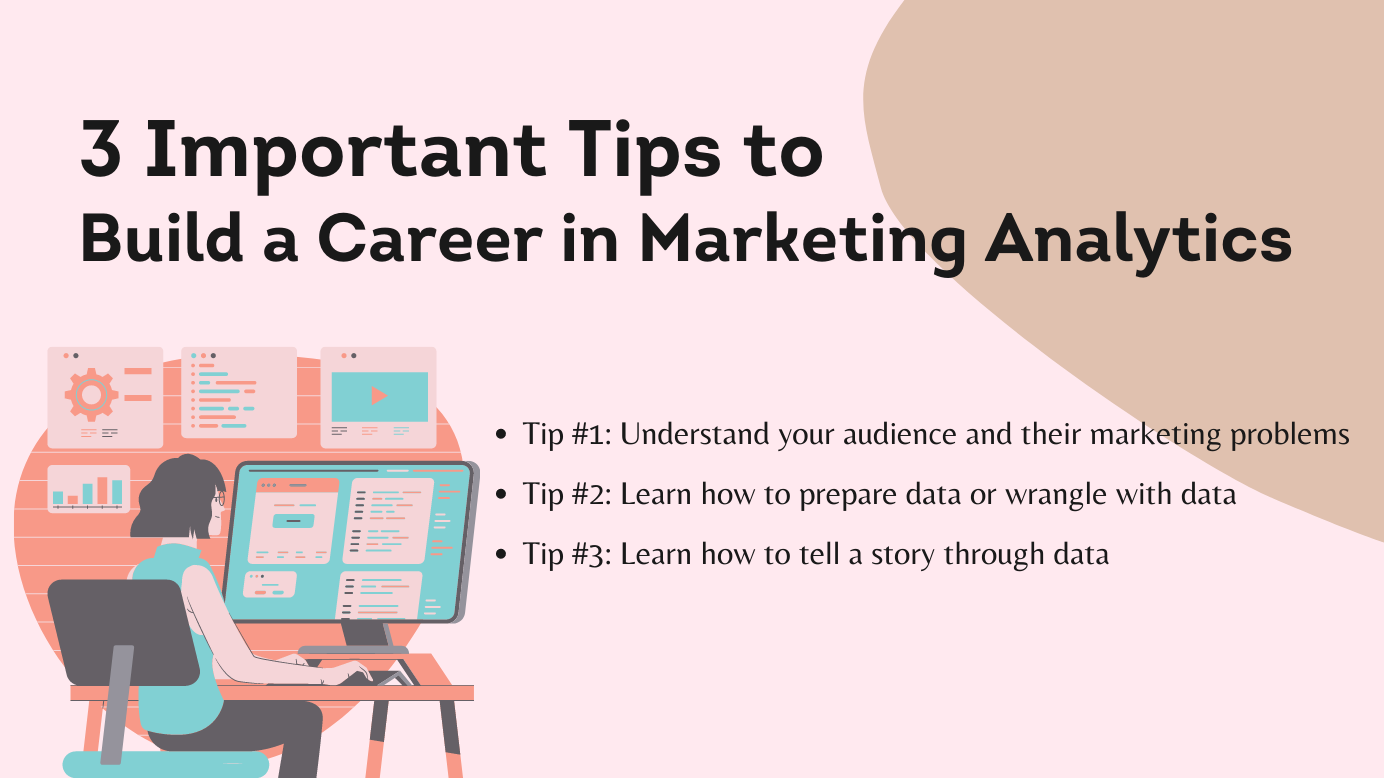 ZoomMetrix Newsletter
Join the newsletter to receive the latest updates in your inbox.
---