The Dismal Outlook for US Marketing Jobs as Postings Decline
Recent Indeed data has indicated a decrease in job postings for marketing-related roles, suggesting that the industry may face some challenges.
It appears that the trend started to change around April 2022. This was about two months before bigger layoffs-related news emerged from the tech sector.
It could be that companies started to feel the pinch from raising inflation rate and management making earlier decisions to tighten up hiring.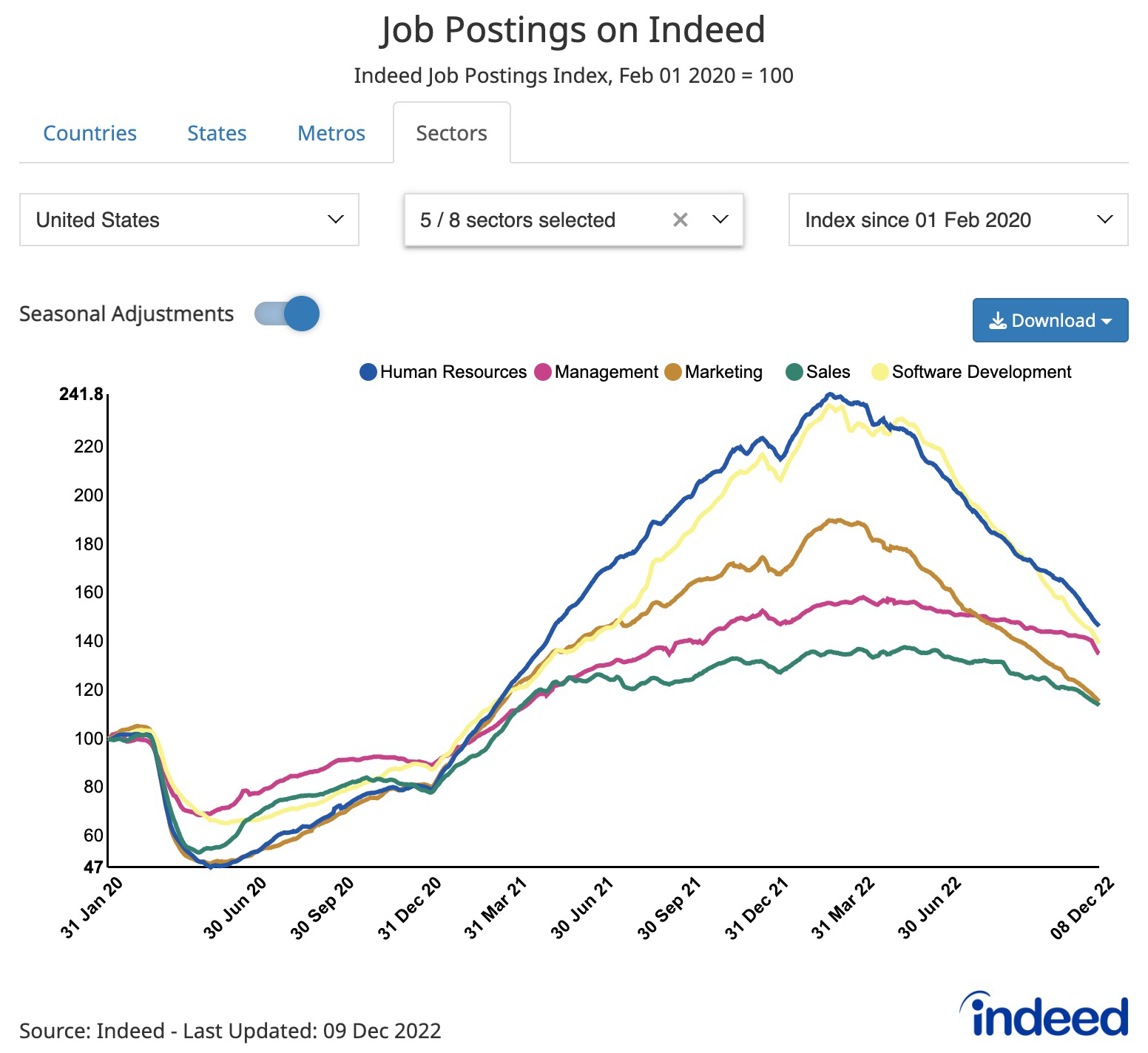 As more companies move their operations online and turn to digital marketing strategies, it will be important for marketers to stay up-to-date on the latest trends and technologies.
In addition, marketers will need to develop the skills necessary to be successful in these ever-evolving job markets. They should also consider pursuing certifications or other educational opportunities to remain competitive as the industry evolves.
What does this mean for marketers looking for a job?
Declining job postings could be more competitive for marketers looking to enter the job market.
The best way to stand out is to build an impressive portfolio of work and ensure that you are up-to-date on industry trends and technologies.
It's also important to demonstrate your value by specialized skills or expertise in certain marketing areas and to demonstrate your ability to work in remote or in-office environments.
Despite the decrease in job postings, there are still many opportunities for marketers with the skills and experience necessary to succeed. Any marketer can remain competitive in this ever-changing landscape with a bit of extra effort and dedication.
It is not only marketing roles that are declining.
As you can see from the chart, the software development and human resources sectors are also in decline for job postings. So again, this indicates that companies are potentially cutting back on hiring for different roles across the board.
On the other hand, job posting for management and sales-related roles are relatively flat.
That is probably due to retail and service sectors opening up as the economy opens up post-pandemic and demand for the roles at the end of the year offsetting the decline.
Job-seekers need to keep in mind that the current situation may be temporary, and more opportunities will likely be available later on as the market starts to stabilize again.
Join the Collective & Get Hired
This Collective will personally match talented marketers with data acumen to high-growth, high-upside opportunities at some of the most exciting companies.
Join & Get Hired
Articles you might find interesting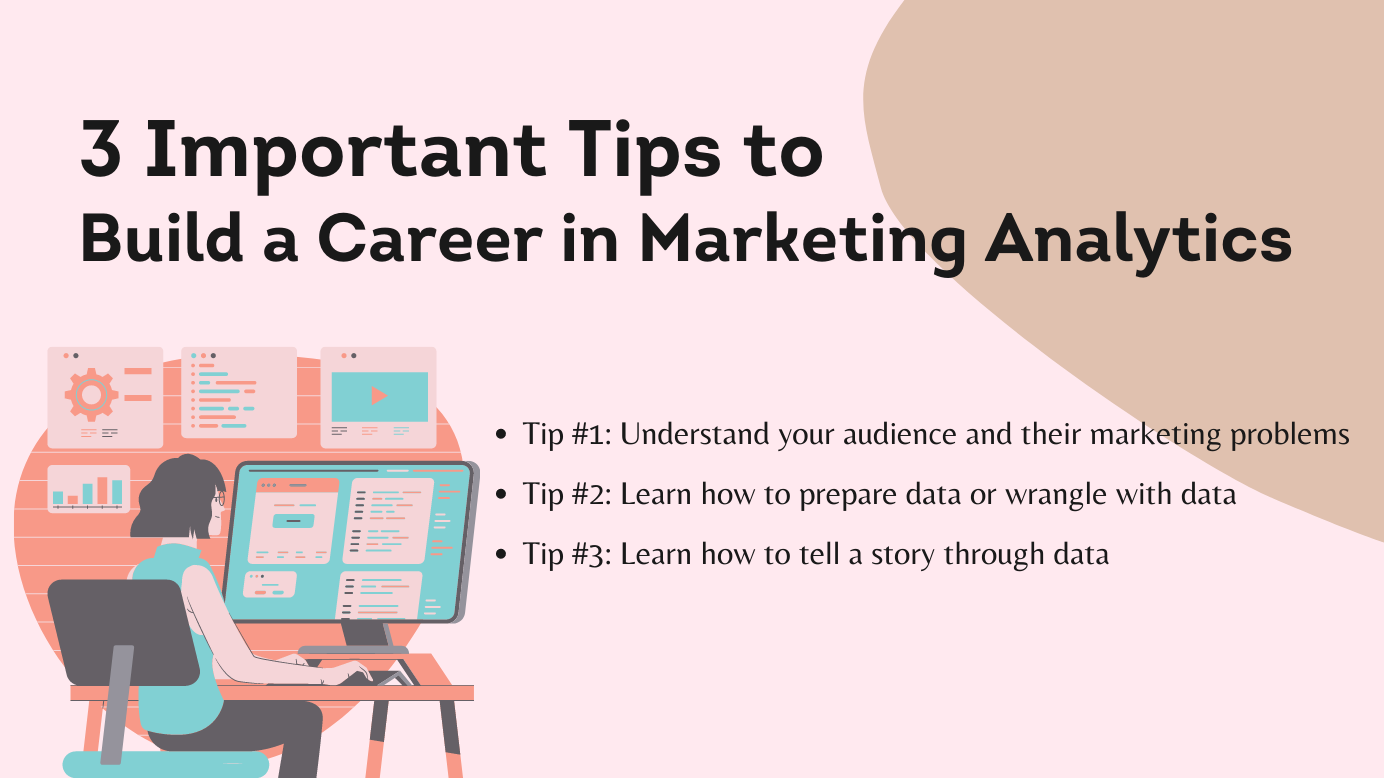 ZoomMetrix Newsletter
Join the newsletter to receive the latest updates in your inbox.
---